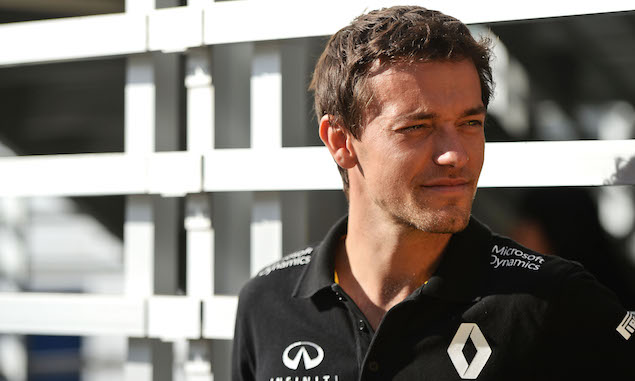 Renault F1 driver Jolyon Palmer has said he would love to have a Formula One confrontation with his younger brother Will at the British Grand Prix at some point in the future.
"It would be very cool," said Jolyon when asked about the possibility by the Daily Mail newspaper this week.
"Will's six years younger so we've never raced against each other. I've got to be successful to still be around and he's got to make it, so it's kind of a double dream - but it would be awesome.
"Maybe not in the same team, though!" he added. "We'd have some fallings out."
26-year-old Jolyon begins his second full season in Formula One next month and is a former GP2 Series champion, while Will - who turned 20 this week - has been competing in Formula Renault 2.0 and picked up the McLaren Autosport BRDC Award in 2015.
"I'll be in Formula Renault again next season," confirmed Will. "Lots of current Formula One drivers have been through it so it's good preparation.
"The goal is to win the championship, go on to GP3, GP2 and then Formula One. And having Jo there would be extra special. I want to give him a race!"
Jolyon pointed out that Will is already ahead of his older brother in terms of career progression for his age, with the award having given Will a chance to experience what it felt to drive a McLaren F1 car.
"I didn't drive a Formula One car until I was 24, or win the award, so Will's on a good track," said Jolyon.
"It put me on the map," Will said when asked what winning the award had meant to him. "The McLaren test was the best experience of my life. It was incredible at my stage to do that. I knew it would be a massive step up but the cars are so refined they give you confidence."
The brothers are clearly inspired by their father Jonathan, himself a former Formula One driver with 83 starts in the 1980s.
"There were pictures, helmets and overalls from Dad's career around the house so it was obvious racing was a big part of our family," said Jolyon. "I always loved it and watched F1 races when I was young, but didn't decide to really give it a go until I was 13. From then I was completely absorbed.
"It has been bloody hard and taken a lot of perseverance, but we've never wanted to do anything else."
GALLERY: F1 drivers' wives and girlfriends
Keep up to date with all the F1 news via Facebook and Twitter