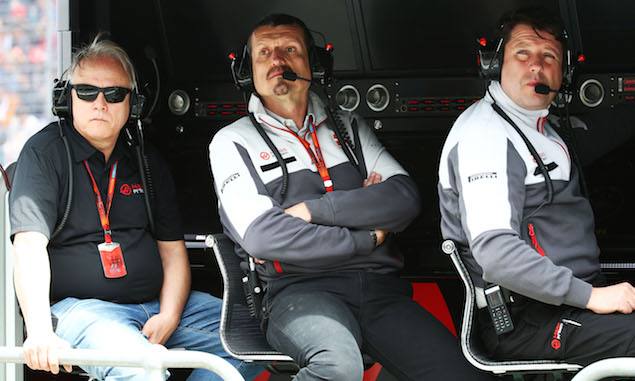 Haas team principal Guenther Steiner explains how the US team will manage to work 24/7 over the next two weeks of Formula 1 pre-season testing at Circuit de Barcelona-Catalunya.
Haas is poised to embark on its sophomore campaign in the sport, having impressed during its rookie year though it had some ups and downs.
Since 2011, the FIA has been imposing curfews on grand prix weekends in a bid to cut down working hours for team personnel but the rule does not apply to testing.
"At the test, there is no limit to how much we can work," Steiner said. "We have a day and night shift. In the old days, which weren't so long ago, it was the same people doing the day and night shifts.
"What is done now is you have people coming in around 6 p.m. and have dinner with the guys from the day shift, so they exchange what they learned and know what they have to do.
"The (night shift) guys take over and work until the sun comes up, then the day shift comes in again and you do the same thing. They have breakfast together and some go to sleep and the others go to work."
Asked on how Haas prevented its members from getting overworked, Steiner added:
"What you do normally, because at the test you run only one car and have two mechanic crews, you swap them over on the second test.
"You still have to be careful because you will have some who don't want to go home. They want to stay, so you have to tell them 'No, your time is over.' It is quite a challenge.
"We try to give them a Saturday or Sunday off before they go to Australia. These guys, when they come back to the workshop after the second test, have to rebuild the cars before they are shipped to Australia. You have to be careful so they aren't burned out."
Haas will unveil its VF-17 on Sunday 26 February, with new recruit Kevin Magnussen scheduled to debut the car the following day after a pit lane roll out.
GALLERY: F1 drivers' wives and girlfriends
Keep up to date with all the F1 news via Facebook and Twitter