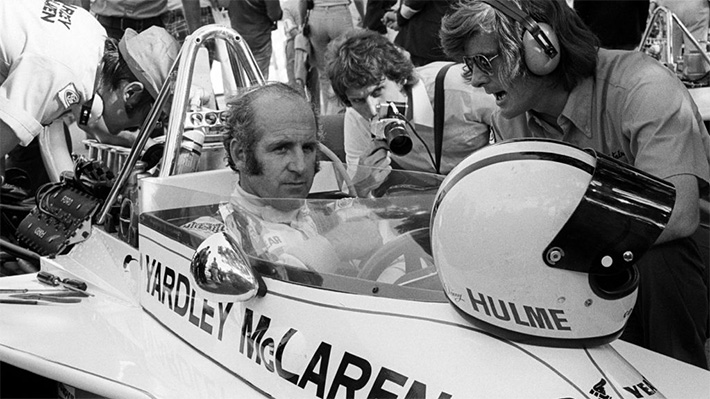 It was on this day in 1936 that Denis Clive Hulme was born on a tobacco farm in Motueka in the South Island of New Zealand.
Driving was just something you did when growing up in a rural setting, and by the age of six young 'Denny' was already adept at the wheel.
Cars soon became the love of his life, and he saved enough money to buy a F2 Cooper-Climax and started making a name for himself in local races. He soon left for Europe with his friend George Lawton and the two began competing in Formula Junior and Formula Two.
Moving to London, he found work as a mechanic in Jack Brabham's garage in Chessington. And it was Brabham who gave him his break in F2, which paved the way in turn to his maiden Formula 1 race at Monaco in 1965.
Nicknamed 'the Bear' because of his "gruff nature" and "rugged features", Hulme won the world championship with Brabham in 1967. He was third the following year and again in 1972 with McLaren.
In total he claimed eight wins and 33 podiums in 112 starts, although he only ever started from pole once - in South Africa, during the 1973 season.
He's hailed as the most successful of the nine New Zealanders to have competed in F1, which also include Bruce McLaren, Chris Amon and Brendon Hartley.