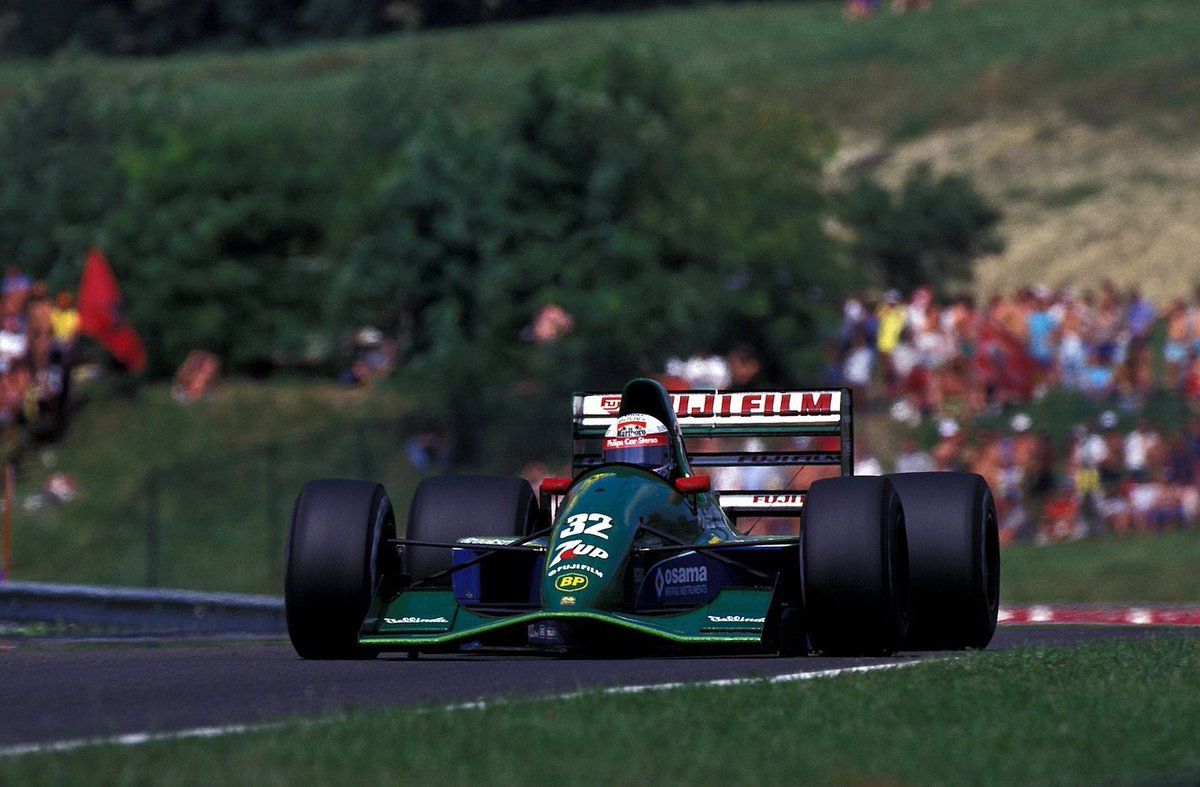 Bertrand Gachot is the energetic driving force behind the HYPE energy drink company, but he's also the founder of our F1i.com website.
In the summer of 1991 however, on this day 31 years ago, Bertrand was behind the wheel of Jordan's beautiful and very efficient Irish green 191, racing in the Hungarian GP.
From P16 on the grid, Gachot almost made it into the points, racing as high as 7th at one point.
His efforts on that day nevertheless yielded the fastest lap around the Hungaroring, a first for himself and for the Jordan team.
Well done boss!