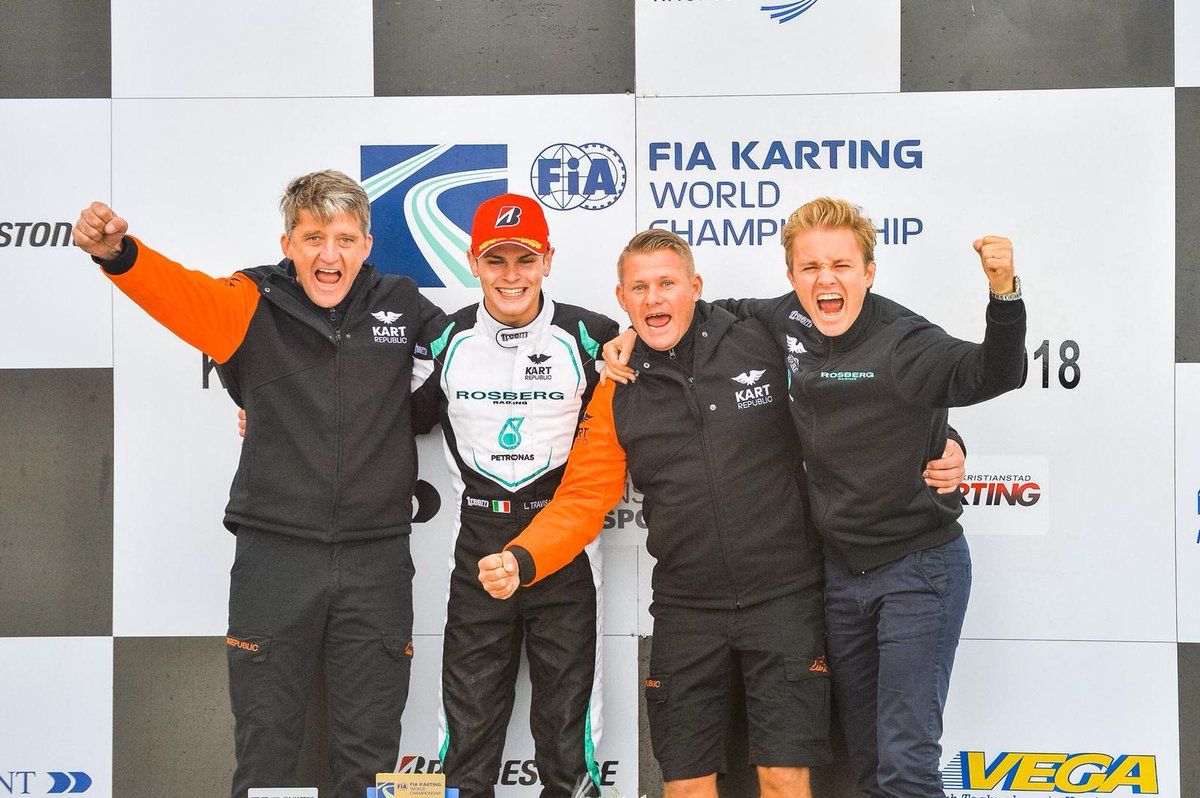 Nico Rosberg was in Sweden last weekend to support the world championship karting efforts of two talented members of the Rosberg Racing Academy.
Youngsters Lorenzo Travisnutto and Taylor Barnard led their respective finals in qualifying at Kristianland, and while the Brit finished fourth in his junior category, the Italian got the job done in spectacular fashion in the senior class.
It was an outstanding result for Rosberg's two protégés who raced their heart out among the 250-strong field of karters.
"It was a day of mixed feelings," the 2016 F1 world champion told Motorsport.com.
"In the junior it was Taylor Barnard who was leading the final and then suddenly dropped back to fourth place. So that was a pretty tough one because I so feel for them as I have been there myself.
"For these kids it is so tough for them, as at a one-day world championship everything is on the line.
"And then the next final, it was the second chance for us as a team and Lorenzo won it.
"He did an amazing pass and got it and so it was so cool. It was so emotional celebrating with them. It was very, very special. A special experience for me."
Check out Nico's Vlog depicting his championship day in Sweden, that also included a few chats with some former F1 folk.