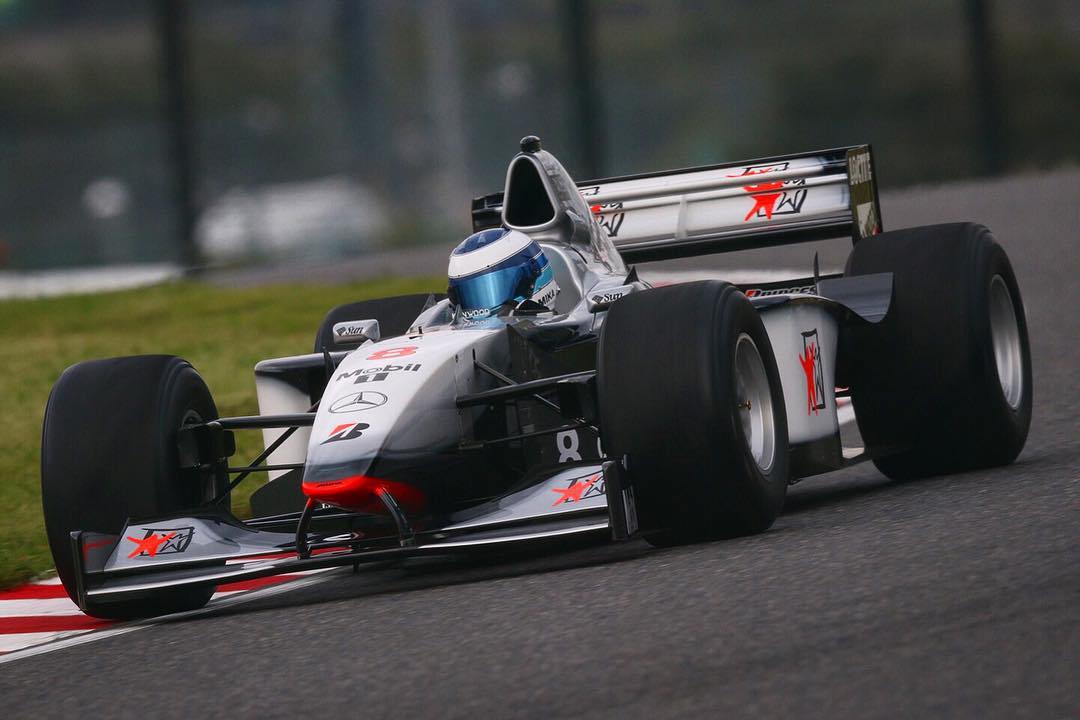 Mika Hakkinen was reunited with his 1998 championship-winning McLaren MP4-13 at Suzuka on Friday, the Finn running a few demo laps onboard the car that brought him his first title.
Hakkinen took part in a gathering of historic F1 cars, much to the delight of the spectators and many members of the F1 community as they were treated to the shrieking, high-pitch sound of the McLaren's V10 engine.
For the 50-year-old Hakkinen, twenty years after clinching the world title at the Japanese circuit, it was a fantastic and emotional trip down memory lane.
"You can imagine what it was like, particularly on this race track," he told Motorsport.com.
"It's a fabulous race track, so many unbelievable memories, winning a world championship here against Michael Schumacher.
"Of course it feels like yesterday, it's logical, because it's such a strong memory."