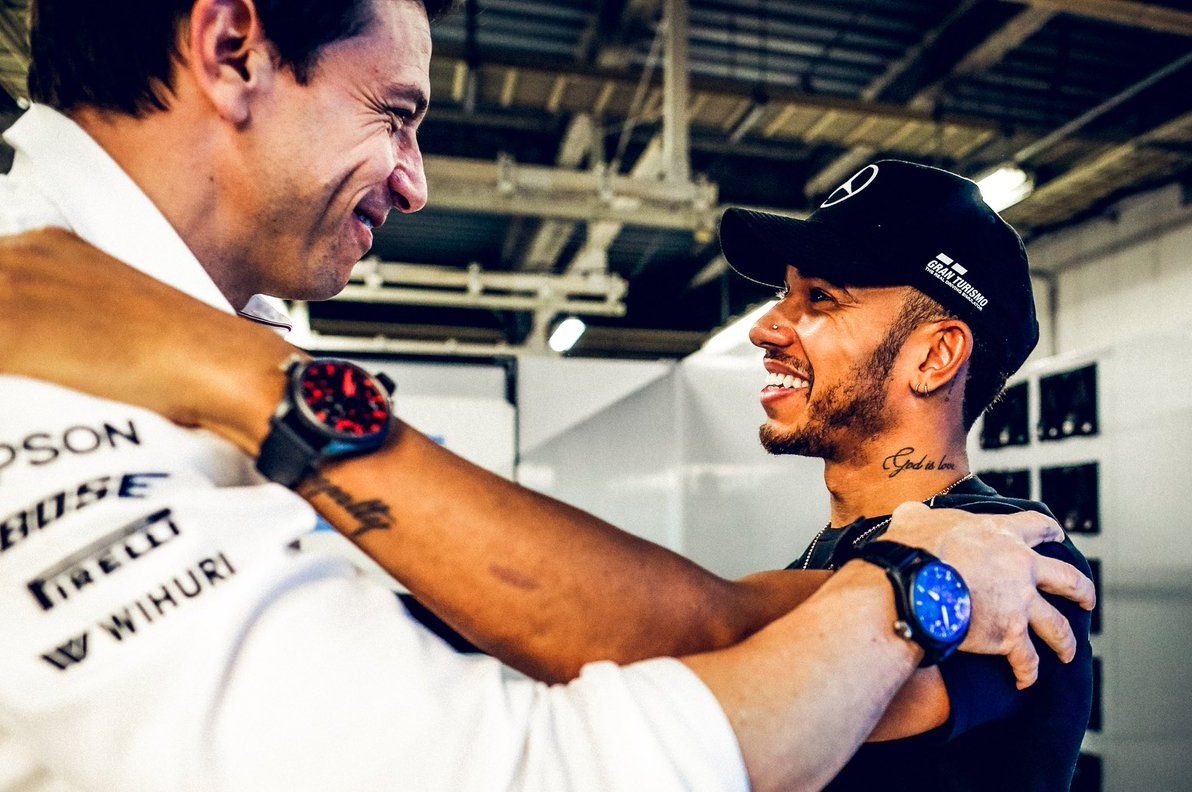 With a 67-point lead and four races left on the calendar, it would take an insane amount of bad luck for Lewis Hamilton to lose the 2018 title.
Such is the Mercedes driver's advantage over runner-up Sebastian Vettel, the world championship could be sealed in two weeks at Austin where Hamilton may join the great Juan Manuel Fangio as a five-time F1 world champion if he outscores his rival by 8 points.
However, Mercedes team boss Toto Wolff won't put the cart before the horse, or the Silver Arrow in the bull's eye before it's shot.
"Absolutely freak incidents happen everywhere," Wolff said.
"I don't want to even think about him breaking a finger!"
"It's important to stay concentrated. You either have the trophy in your hands or you don't – and we haven't got it in our hands.
"A bad result suddenly wipes off a large chunk of your points. It doesn't look likely, but this is motor racing. It's a sport, anything could happen.
"I don't want to dwell too much about it because it's bad karma too, so let's just go to Austin and get it done!"