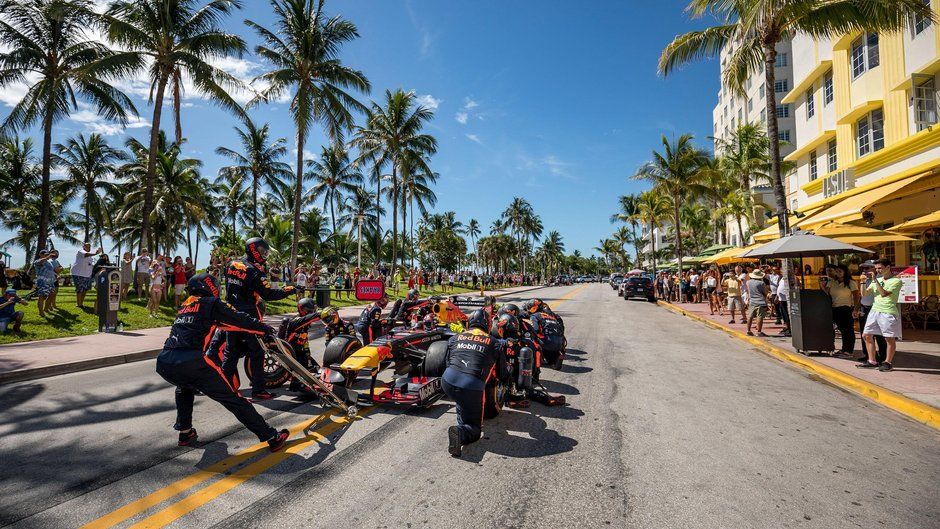 Over the summer, the Red Bull Racing team embarked on an epic coast-to-coast trip in the US, taking its championship winning RB7 from San Francisco to Miami.
Daniel Ricciardo completed the first installment of the 5,000 km journey before Max Verstappen took over to cover the second leg of the amazing road-trip.
From the Colorado Rockies to Florida's eastern shores, Max and the Red Bull crew put in the miles, eventually making their way to sunny Miami, where a bit of thundering entertainment awaited the locals.
Check out the video of Max Verstappen ripping through the Rocky Mountains and across the sand in Miami Beach.