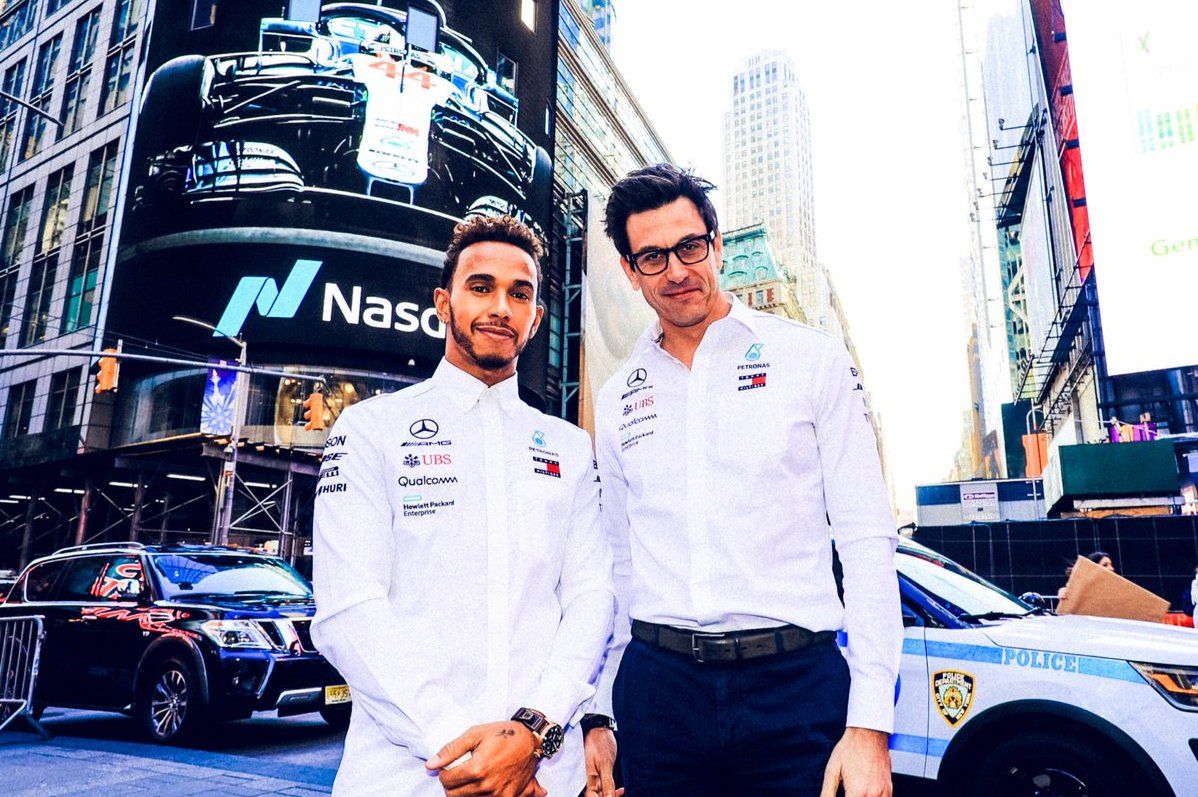 Lewis Hamilton and Mercedes AMG F1 boss Toto Wolff enjoyed an eventful stop-over in the Big Apple on their way to the US Grand Prix in Austin.
The Brit - who could be just days away from clinching his fifth world title - and his boss undertook some promotional work before a Q&A session conducted at the New York headquarters of the Nasdaq stock exchange.
The highpoint of the pair's busy day was undeniably their shot together in Times Square, with Ham's Mercedes W09 projected on the giant Nasdaq tower in the background.