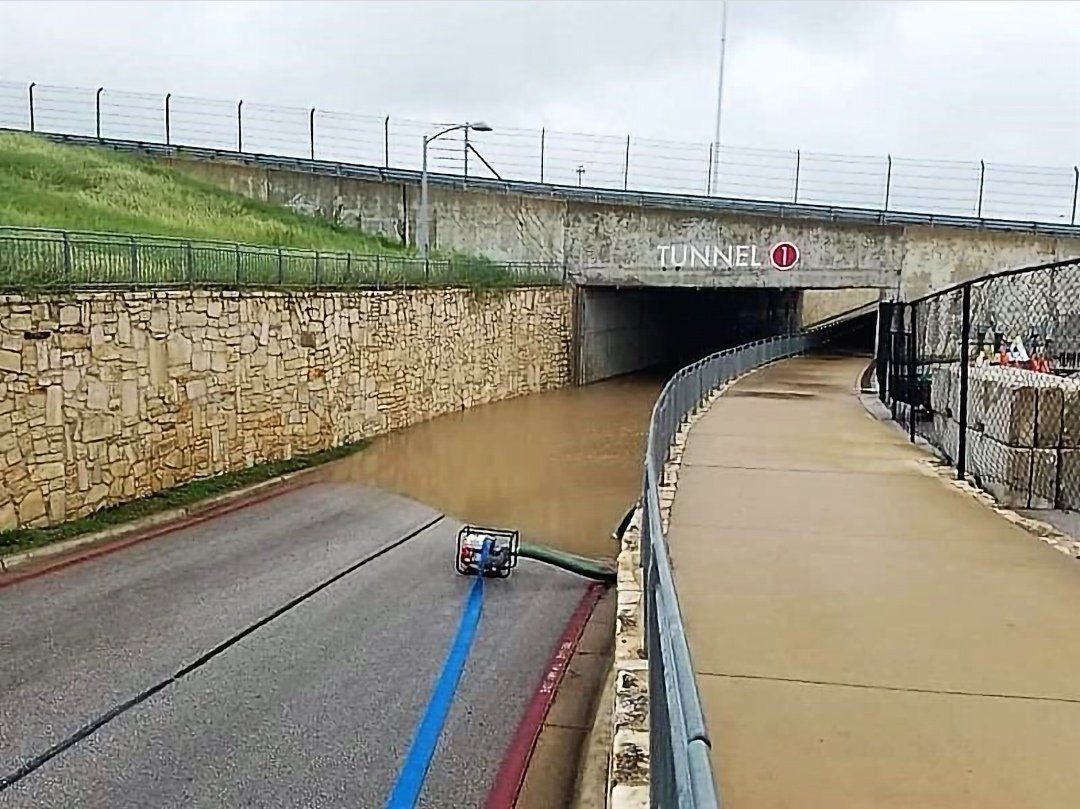 An onslaught of flooding has hit Texas after days of rain, and the Circuit of the Americas in Austin isn't being spared unfortunately by nature's fury.
The picture here of one of COTA's access tunnels is self-explanatory, and the rain continued to drench the circuit and its surroundings on Tuesday, with forecasts calling for more downfalls this week.
Three years ago, the US Grand Prix had been put in jeopardy by the elements after a free practice session was cancelled.
Could it be 2015 all over again? Hopefully not, but it's currently not looking good…