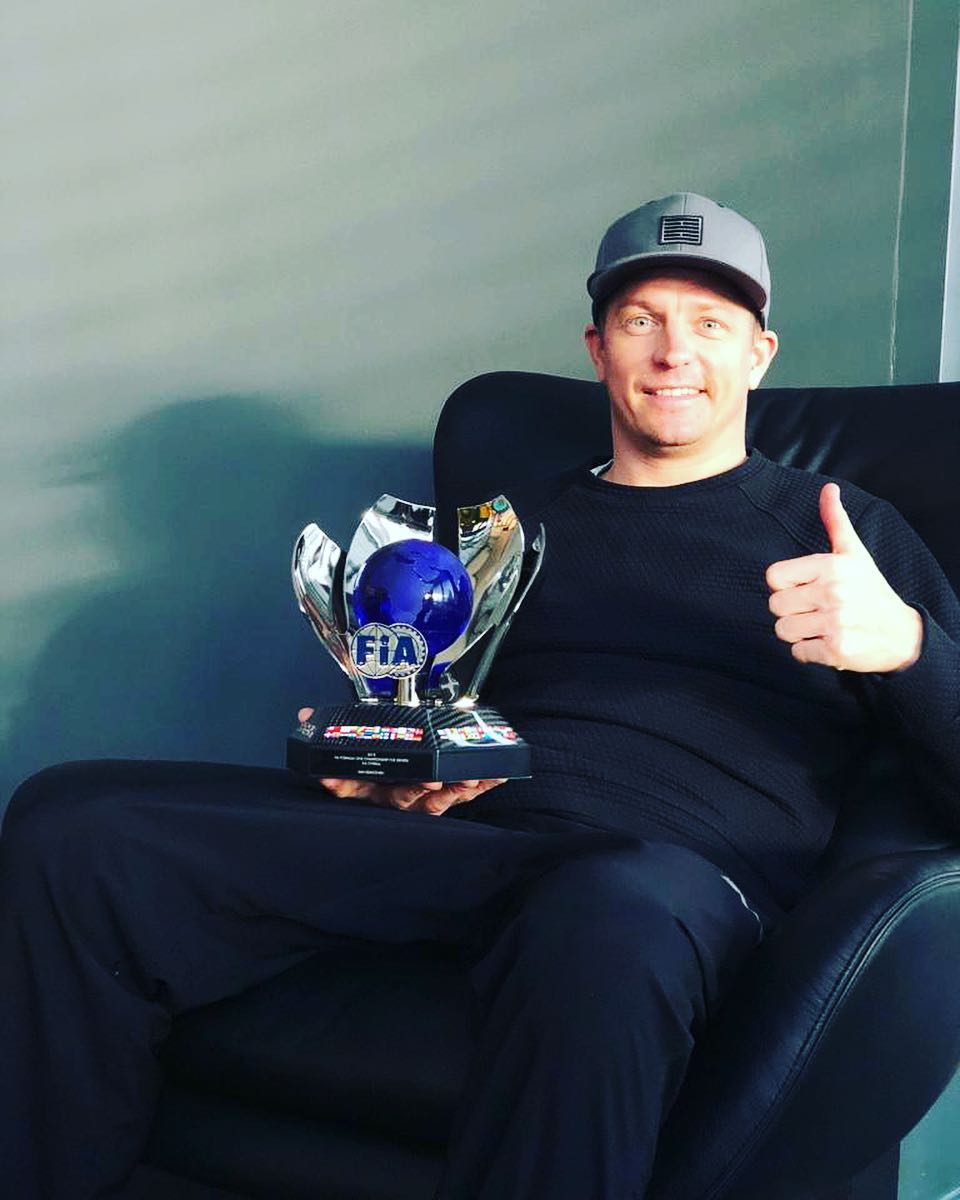 Last Friday in St Petersburg, Kimi Raikkonen - with a little bit of help from the bottle - went out of his way to transform the usually dull and drab FIA Prize Giving gala into a fun evening.
Everyone would have expected the 2019 Sauber driver to look pretty much the worse for wear the next day, but the Finn apparently awoke as fresh and crisp as a daisy.
To prove he had emerged from his Russian self-bashing unscathed, Kimi posted a smiling picture of himself on social media, holding his gleaming FIA 3rd-place trophy.
The caption? "Yes, I had fun at a party."
Bwoah… so did we Kimi.