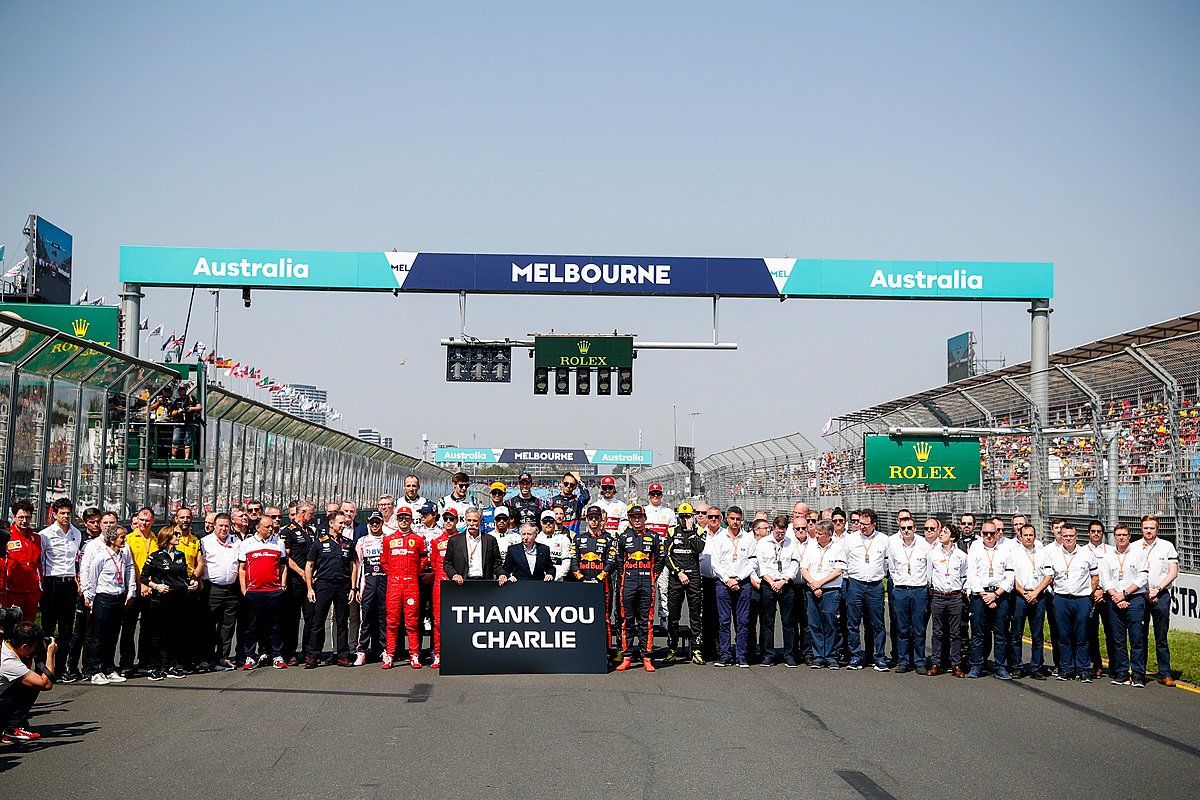 A dark cloud of sadness has hovered over Melbourne since Thursday, when the news broke that F1 race director Charlie Whiting had unexpectedly passed away.
Charlie was a consummate professional, he was everything a race director should be: experienced, knowledgeable and approachable. But above all, he was an impassioned fan of Formula 1.
His passing will leave a massive void in the sport.
On Sunday morning, the F1 family gathered on the grid at Albert Park for an emotional send-off.
So long Charlie!