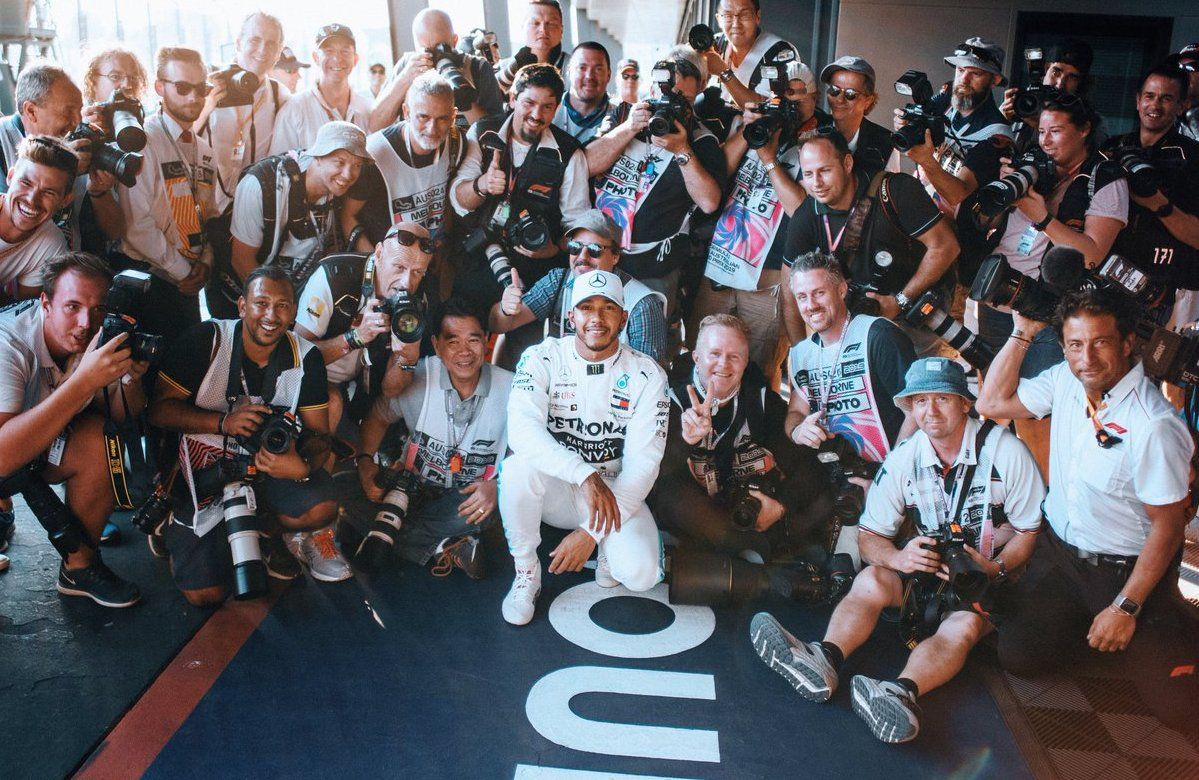 By his own admittance, Lewis Hamilton isn't always an easy subject to work with for F1's photographers, at least off the track.
So the reigning world champion insisted on paying a tribute to the sport's snappers with a family shot taken on Saturday after qualifying.
"I took this picture after qualifying with all the photographers that have photoed me for the last 12 years," Hamilton wrote on social media.
"I wanted to take this moment with them as life is precious and can sometimes fly by.
"I know I'm not always easy to work with photo wise but I do appreciate you, thank you.