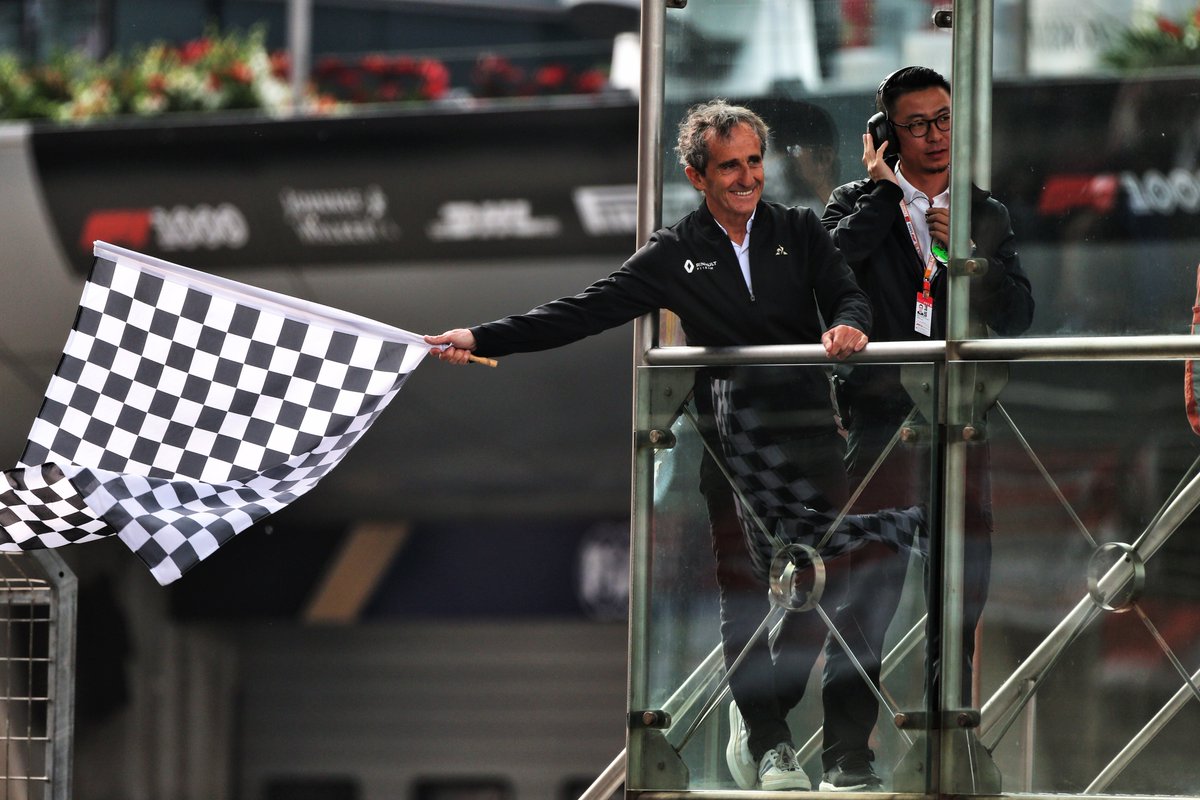 Sunday's landmark Chinese Grand Prix wasn't the nail-biting, action-packed anniversary event everyone hoped it would be.
However, the milestone race concluded in style, with a wave of the checkered flag by F1 legend Alain Prost.
The four-time world champion fittingly saluted in Shanghai five-time title holder - Lewis Hamilton - for his 75th career win in F1.