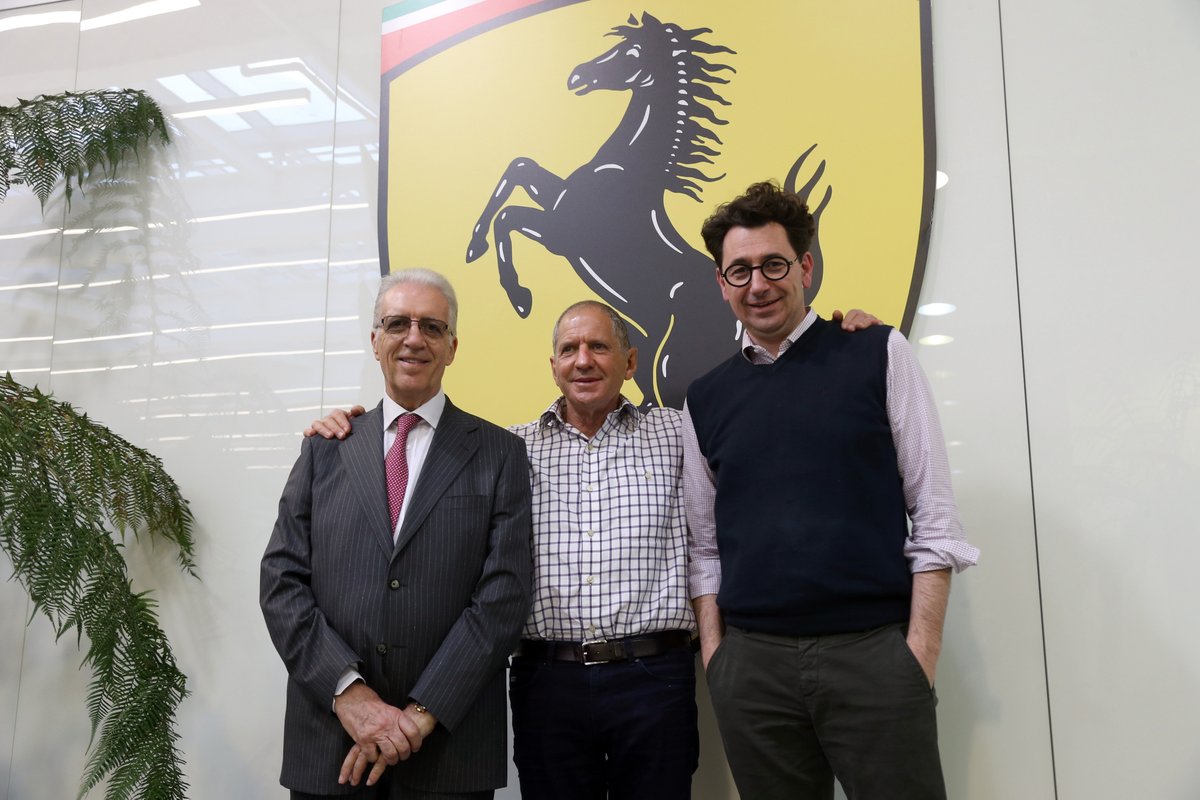 A very special visitor passed through the gates of Maranello on Tuesday, a man who once wrote a glorious chapter of Ferrari's history.
Given his past credentials, it was only natural for the Italian manufacturer to roll out the red carpet for 1979 F1 world champion Jody Scheckter.
The former South African driver - who now heads Laverstoke Park Farm, the very successful organic farming property he established in Hampshire - was given a tour of Ferrari's assembly lines by Piero Ferrari before checking out the manufacturer's racing department, guided by Scuderia boss Mattia Binotto.
Cows and buffalos are now part of Jody Scheckter's life as a farmer, but the Cavallino Rampante still races in his heart.