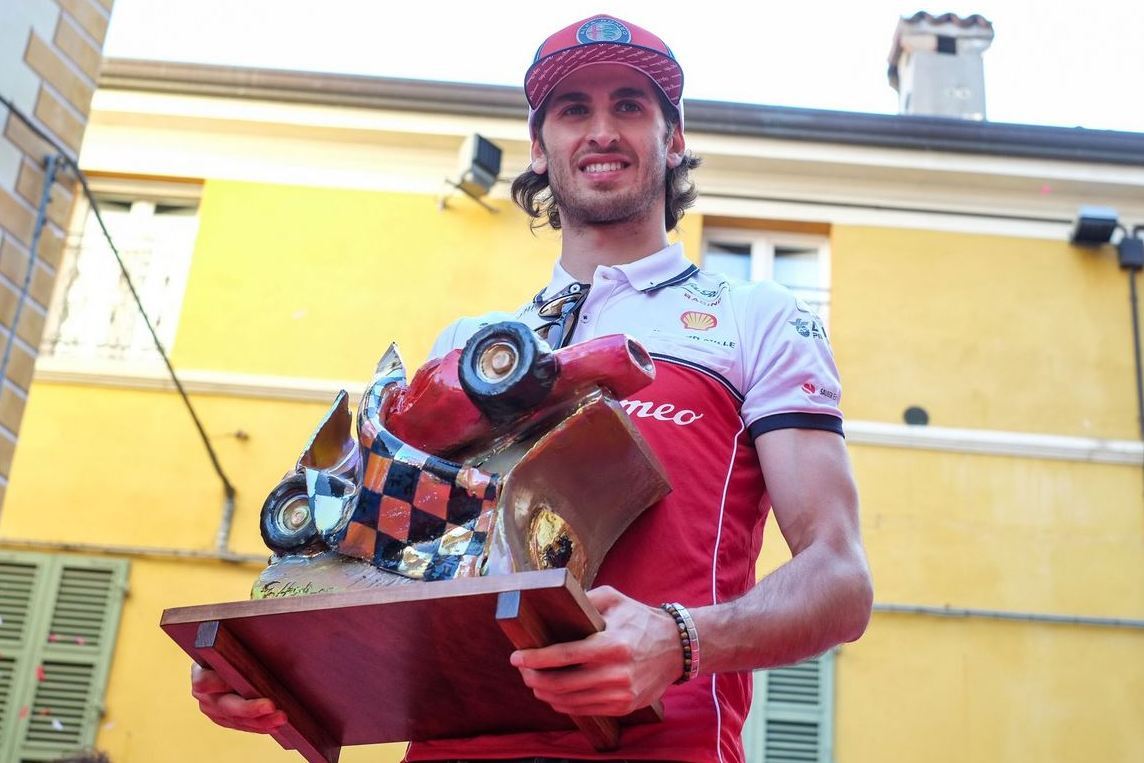 A proud and beaming Antonio Giovinazzi traveled to Brisighella last weekend where he was handed the prestigious Trofeo Bandini award for 2019.
The Alfa Romeo driver joined a distinguished list of 25 past recipients of the honor dedicated to the memory of Lorenzo Bandini and which is awarded each year to a specific driver for an outstanding performance in the world of motorsport.
Giovinazzi follows in the footsteps of recent winners Valtteri Bottas and Max Verstappen.
In a moving speech, the 25-year-old Italian expressed his gratitude to all those who allowed for his recognition.
Earlier in the day, Giovinazzi drove through the streets of Brisighella onboard his Alfa Romeo C38, treating thousands of delighted locals to a blast of F1.