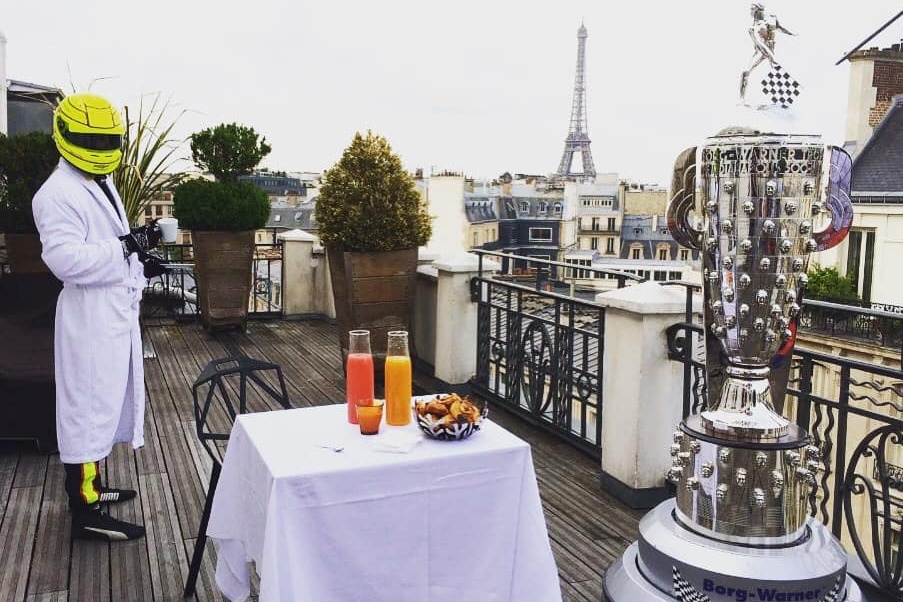 It's a well-known fact that Simon Pagenaud eats, sleeps and breathes Indycar, which is part of the Penske driver's recipe for success in the US series.
Pagenaud's outstanding win in this year's Indy 500 earned him his effigy on the famous event's BorgWarner trophy
And this week the 35-year-old became only the second driver in Indycar history - after Takuma Sato's journey to Japan in 2017 - to take the gleaming memorial out of the United States, enjoying a proud round of displays in his home country.
"This oval racing is definitely not something that we (in France) even try as kids driving go-karts," Pagenaud told The Associated Press.
"It just isn't a discipline we ever learn. So being able to come to America as a Frenchman, and no offense, but to beat the Americans, was very special to me and special for everybody in France."