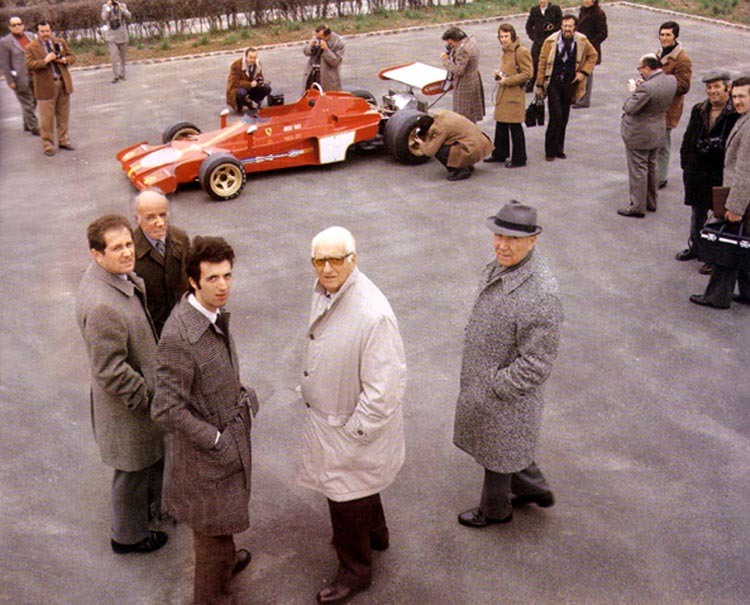 Back in 1973, the Ferrari had high expectations for its upcoming season when it rolled out its contender under the watchful eye of Enzo Ferrari - seen here at the forefront of the picture flanked by son Piero Ferrari.
Unfortunately, the Scuderia's B3 self-supporting chassis created by designer John Thompson was uncompetitive from the outset, even in the capable hands of the great Jacky Ickx.
There would be no wins for the Scuderia that year, the Italian outfit enduring a meager harvest of just 12 points during its dismal campaign.
The winds of change therefore started blowing at Maranello over the summer of '73.