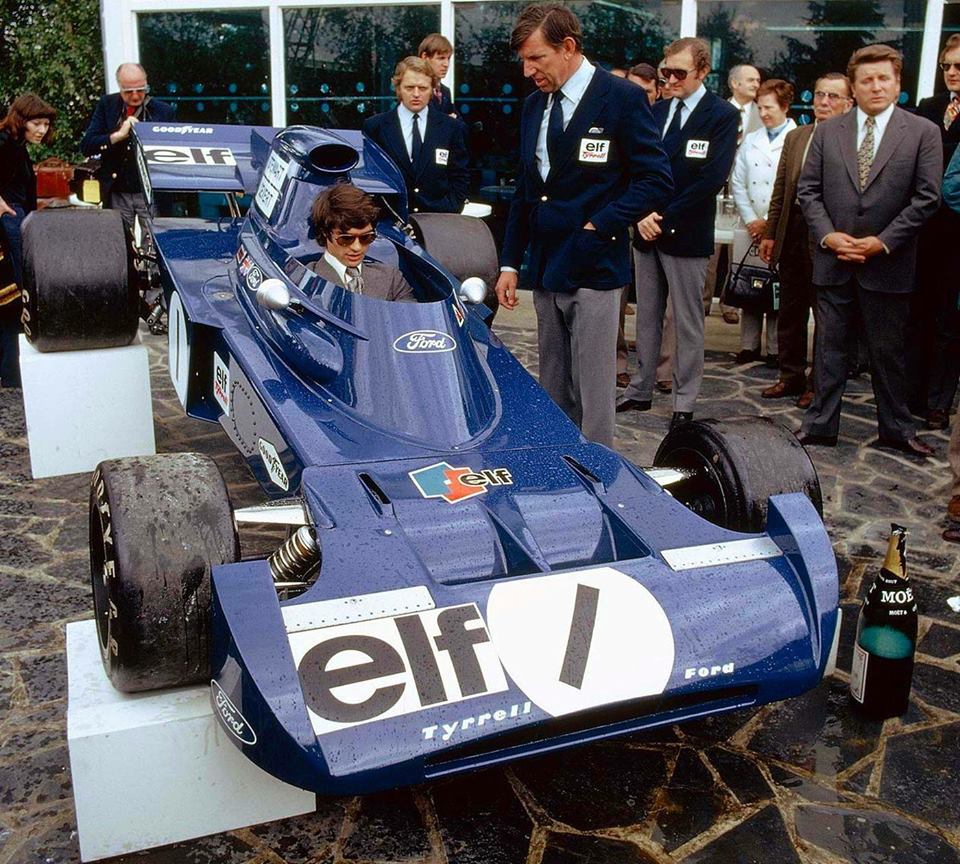 François Cevert - seen here trying for size his future Tyrrell 005 at the team's no frills launch of its '73 car - was born on this day in 1944.
A hugely popular figure in F1 in the early 1970s, the Frenchman, who had won his maiden Grand Prix at Watkins Glen in 1971, was slowly but surely rising to prominence in 1973, with the help of mentor Jackie Stewart.
The great Scot was destined to pass on the baton to his protege for the following season.
Alas, a fatal accident during qualifying for the US GP at Watkins Glen at the end of the year would deprive Formula 1 of one of its greatest talents, and Sir Jackie of his natural heir.