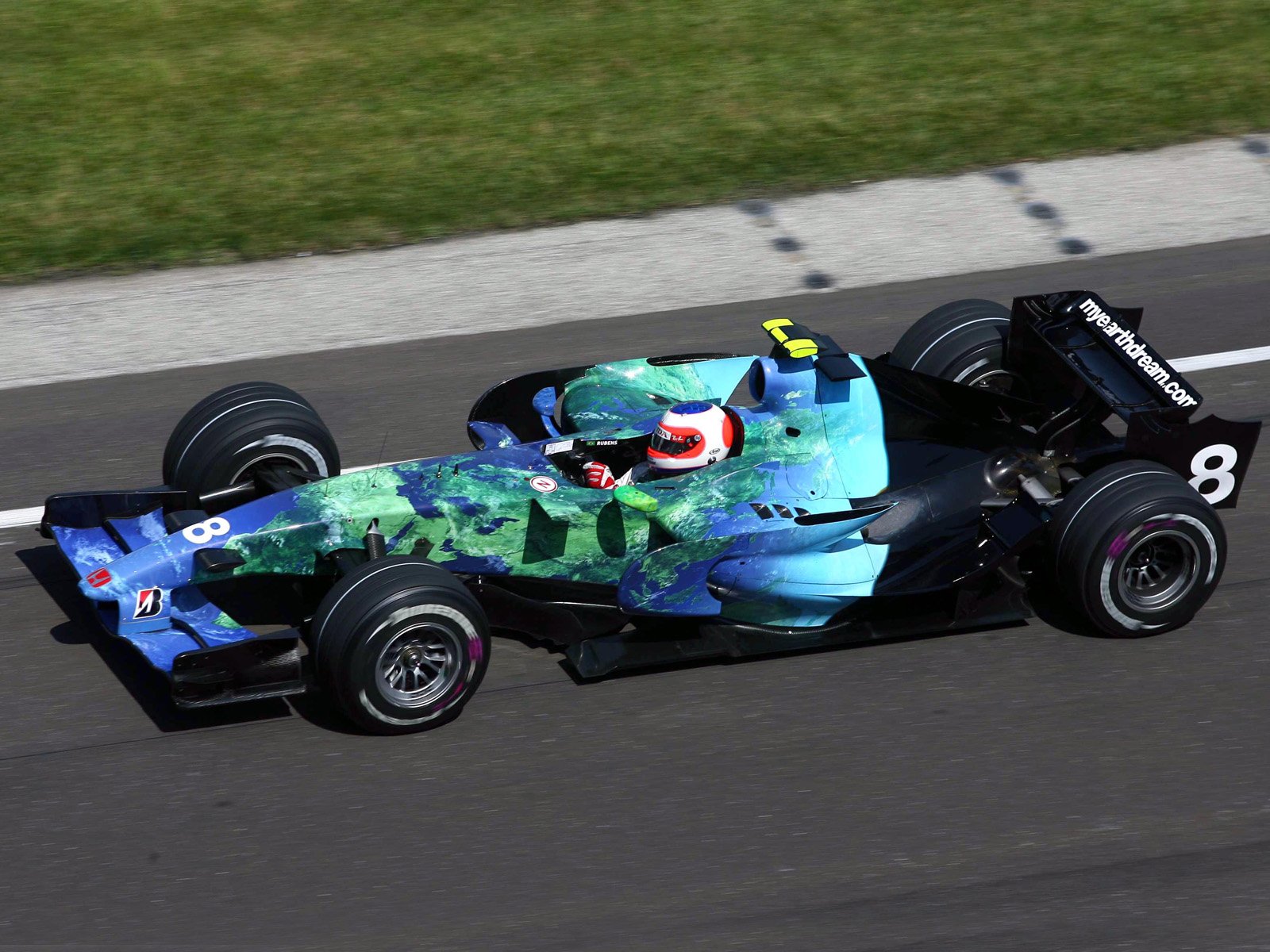 Honda was full of good intentions when it unveiled on this day in 2007 its striking RA107 'Earth Car'.
The Japanese manufacturer rolled out its charger on which it had overlayed a picture of planet Earth as seen from space in a bid to draw awareness to climate change.
Such was Honda's quest for eco-friendliness that it even managed to convince its pool of sponsors to forego their presence on the car's bodywork.
A corporate absence that the team's numerous partners later did not regret given the RA107's dismal performance, even in the capable hands of Jenson Button and Rubens Barrichello.
In fact, Honda's 'Earth Car' was so eco-friendly that it often did fewer laps than its rivals on race day.
Now how's that for environmental awareness?