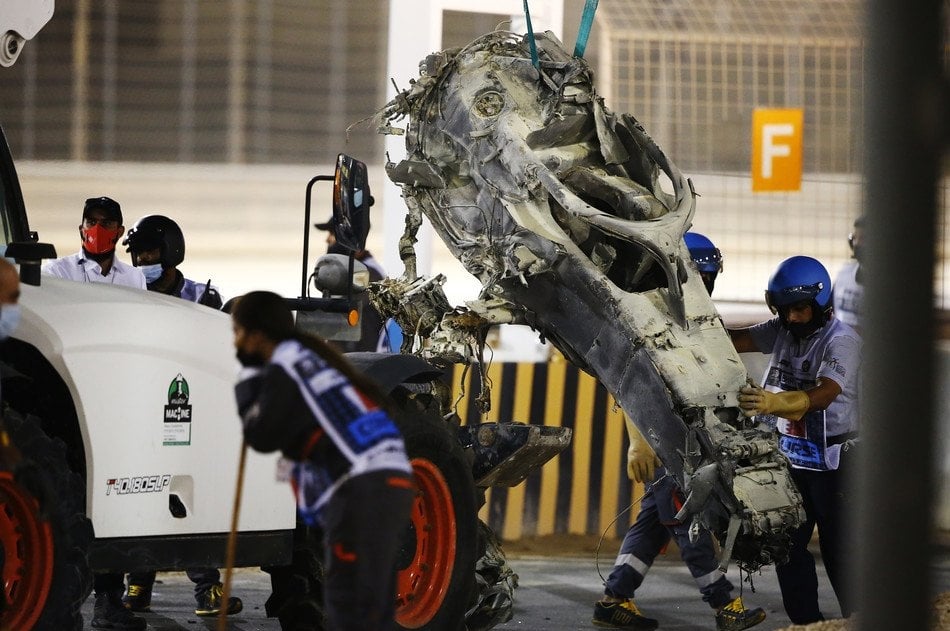 Surrounded in controversy upon its conception, decried by Formula 1's purists when it was introduced, the Halo cockpit safety device has emphatically proven its vital purpose.
Romain Grosjean's Haas was reduced to a charred scrap of mangled carbon fibre on Sunday in Bahrain, but its Halo remained largely intact.
There's no doubt the Frenchman owes his life to the ubiquitous safety device heralded by the FIA and the late Charlie Whiting, and also perhaps to the HANS head restraint, another invaluable technological proponent of F1's ongoing quest for improved safety,
The debate over the Halo is over. Forever.