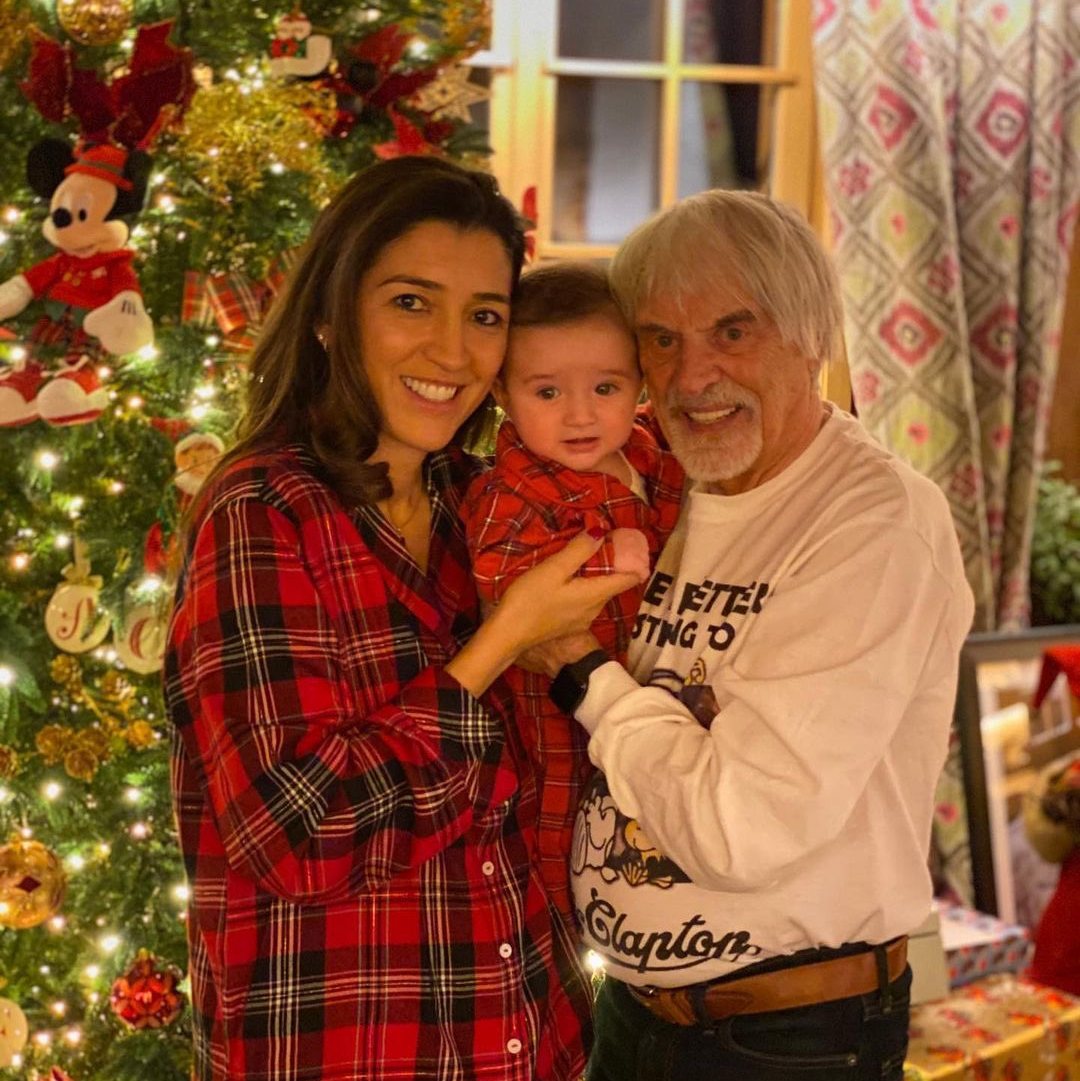 Living his daily life inside the family bubble, Bernie Ecclestone hunkered down at his posh retreat in Gstaad for Christmas along with his better half Fabiana and the couple's baby son Ace.
The 90-year-old former F1 supremo admittedly doesn't look a day over 70 as he cuddles up. Indeed, he may even be aging in reverse.
So, what's Mr. E's natural secret to beating the constantly-ticking aging clock? Get off the couch and put an Ace up your sleeve!