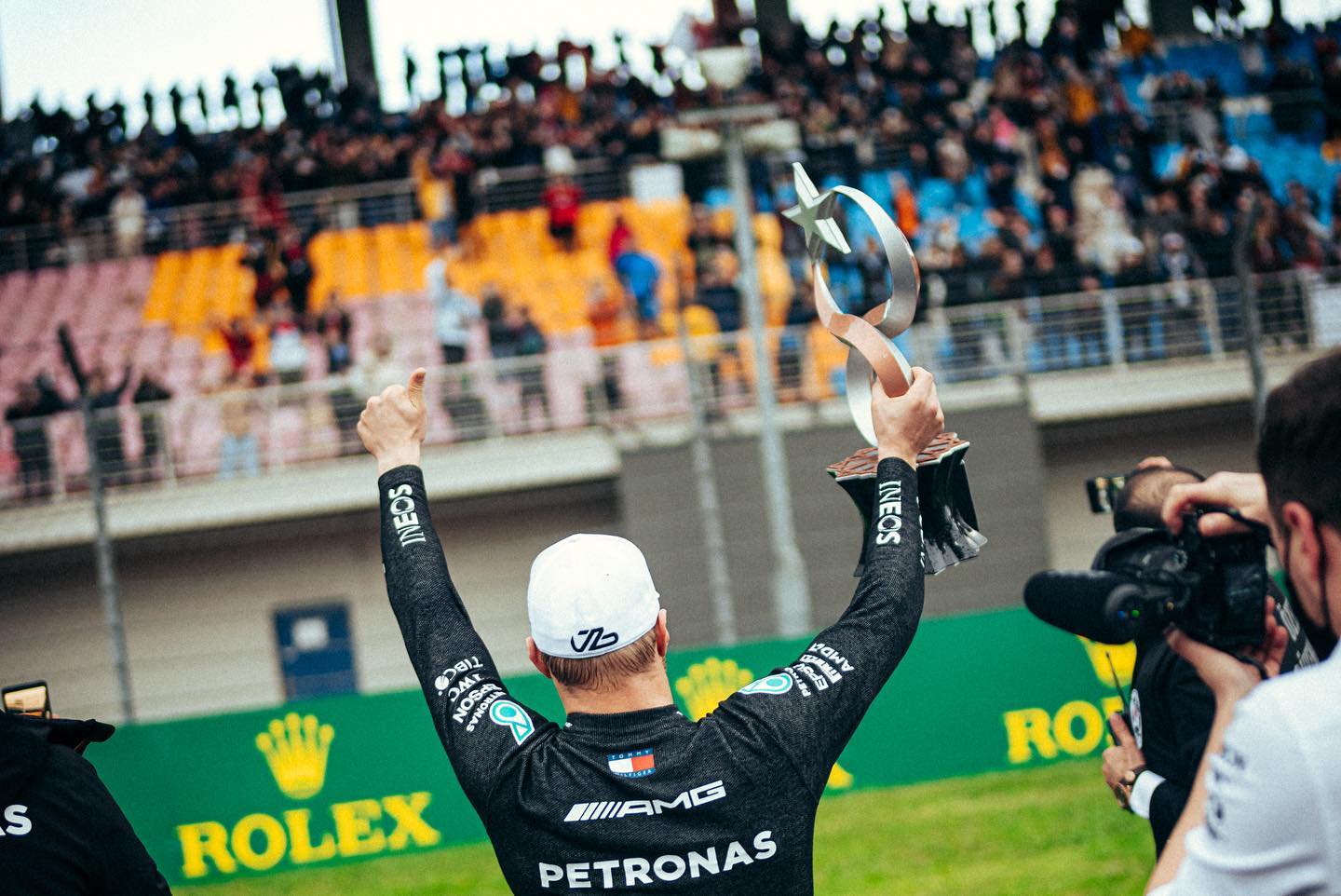 Raising the winner's trophy had almost become an unfamiliar experience for Valtteri Bottas, whose previous triumph before Sunday's Turkish Grand Prix dates all the way back to Russia in 2020.
Istanbul Park thus marked the end of a lengthy 23-race dry spell for the departing Mercedes driver, and a tenth career victory in F1.
Will he be able to do it again in the final leg of the 2021 season?
As teammate Lewis Hamilton and Red Bull's Max Verstappen duke it out for the title, we'll bank on a final sign-off win for the future Alfa Romeo charger.