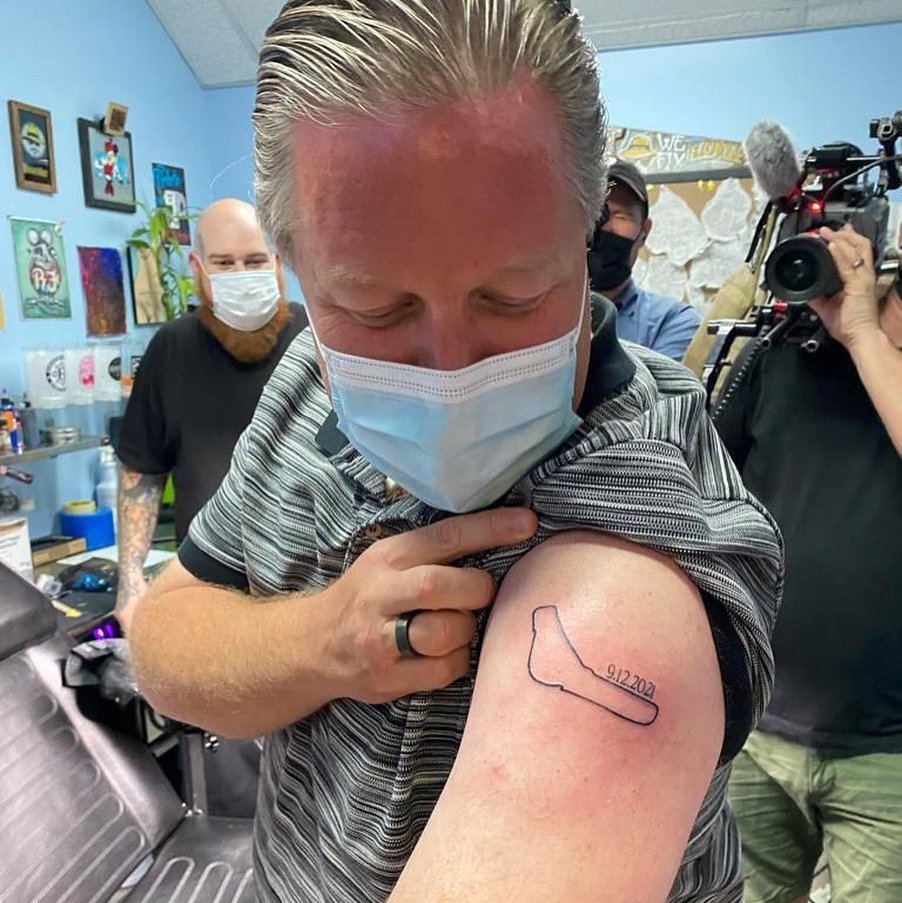 Zak Brown has revealed the special tattoo that will offer him from now on a daily reminder of one of his most memorable moments as McLaren's chief executive officer.
The fresh ink is hardly a work of art, but the Monza circuit design and date stamped on Brown's left shoulder embody a special story: McLaren's return to the winner's circle in F1 and Brown's first triumph as the papaya squad's CEO.
It's unclear if the American plans on adding more milestone tattoos in the future, when McLaren wins again. We'll just need to wait to find out.