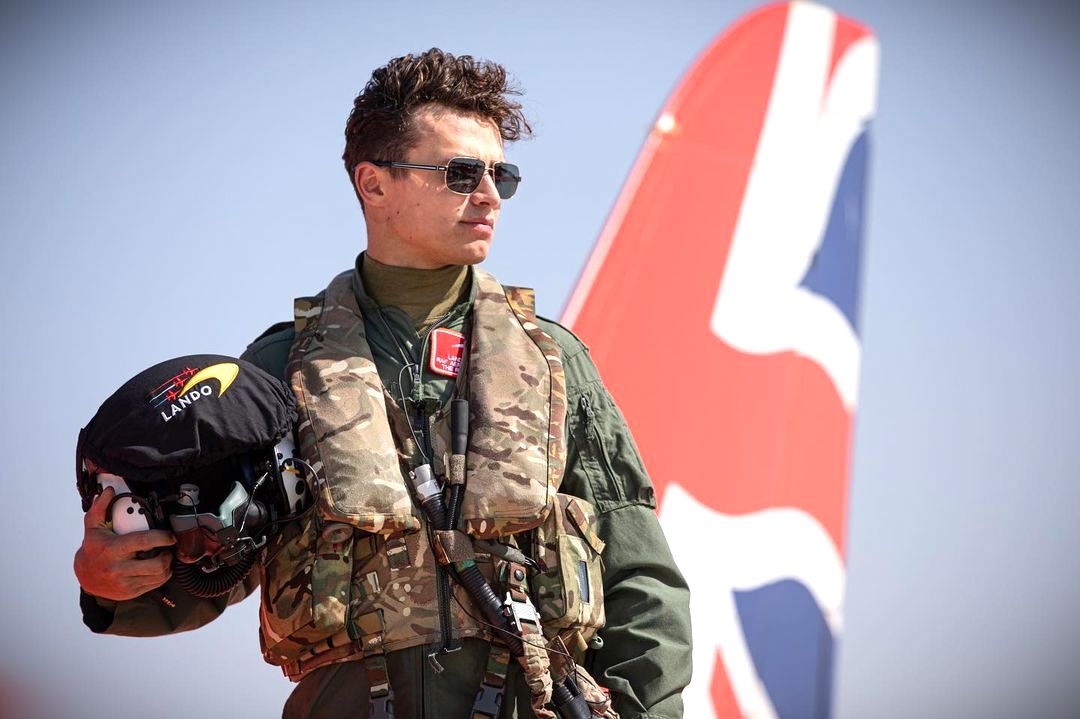 For all the talk about Lewis Hamilton having been offered a role by Tom Cruise in his recent 'Top Gun: Maverick' epic, Lando Norris could have perhaps been the one to add his name to the film's credits.
The McLaren driver looked quite the part this week when he showed in the United Arab Emirates for a flight with the Red Arrows, the RAF's famous aerobatics display team.
Norris was strapped into one of the team's two-seat Hawk T1 for a joy ride that he isn't about to forget, and the moment was covered by Sky Sports for a sequence that will appear in this weekend's coverage of the Abu Dhabi GP.
Formula 1 driver extraordinaire, DJ, competitive golfer and jet pilot, there's no denying that Lando Norris is taking off!