Formula 1's history books remember many impressive inaugural performances, but Jacques Villeneuve's achievement in Melbourne on this day in 1996 was perhaps one of the most remarkable.
Admittedly, when the 24-year-old Canadian entered F1 with Williams he wasn't exactly an unknown quantity, having enjoyed a distinguished career in the US, capped in 1995 by a CART Indycar title and a huge triumph at the showpiece Indy 500.
In order to offer Villeneuve the very best prospects, Williams had provided its young debutant with a lengthy test program during the winter, and no efforts were spared to enable his talent to get to grips with the team's machinery.
Off the bat, Villeneuve pipped his experienced team-mate Damon Hill to pole position with a late-session burst in qualifying, becoming the third rookie in the history of F1 to clinch pole on his maiden outing, emulating the achievements of Mario Andretti at Watkins Glen in 1968 and Carlos Reutemann in Argentina in 1972.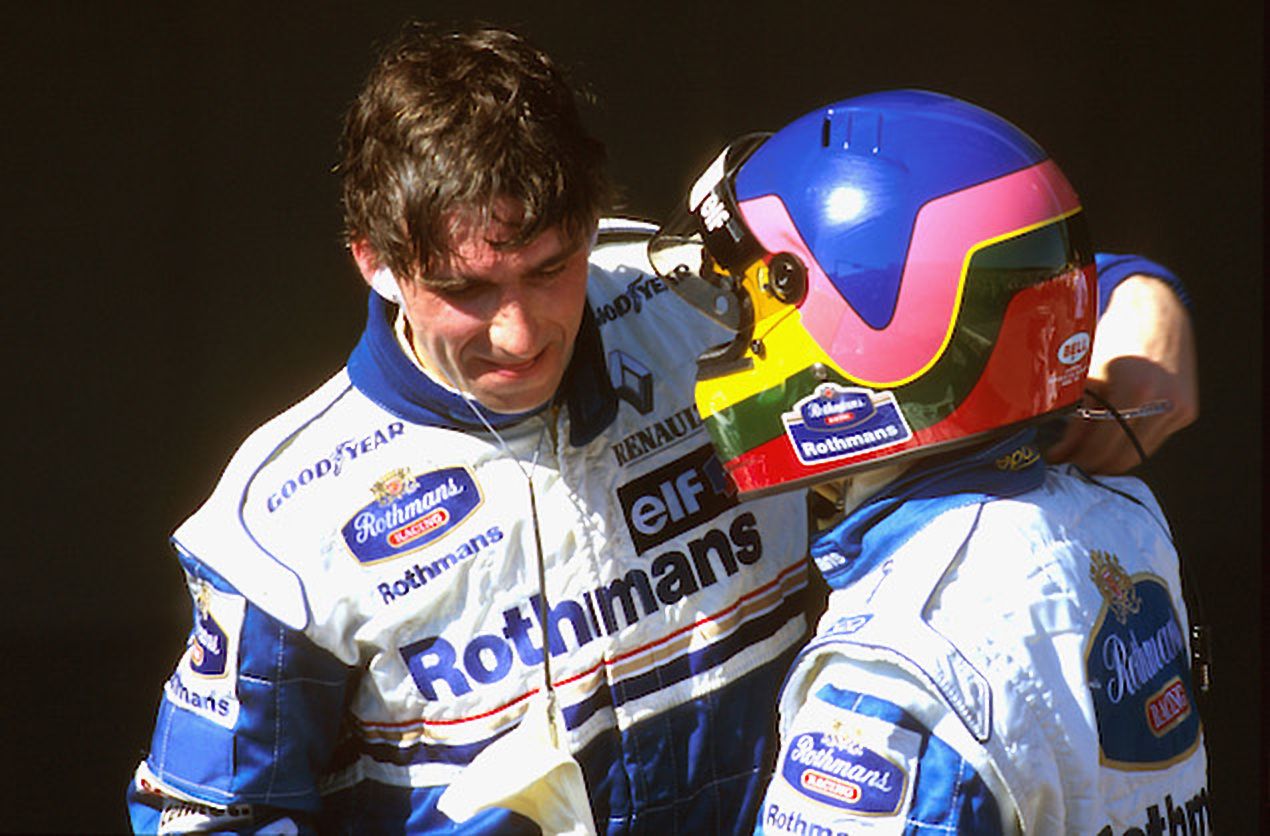 With the Williams FW18 so comfortably ahead of the opposition, both drivers knew the race would amount to a team-mate battle with Villeneuve in the role of a challenger under no pressure whatsoever.
After an initial launch, the race required a second start as a result of Martin Brundle barrel-rolling his Jordan into the gravel on the first lap.
Villeneuve blasted in to the lead and the Williams locked itself in close battle, taking centre stage for the entire afternoon.
It looked like everything was setting up for a sensational and perfect debut for Villeneuve, until his car started emitting the occasional puff of smoke.
Back in the Williams a garage, the ominous sign was confirmed by the telemetry reading from the computers and by Hill's own complaints over the radio of being covered in oil.
The team had no choice but to give Villeneuve the SLOW sign, which left the oily Hill to pull away quickly and head towards his 14th career win.
But Jacques Villeneuve had clearly emerged as the Australian Grand Prix's moral winner, impressively putting to rest all the pundits' doubts.