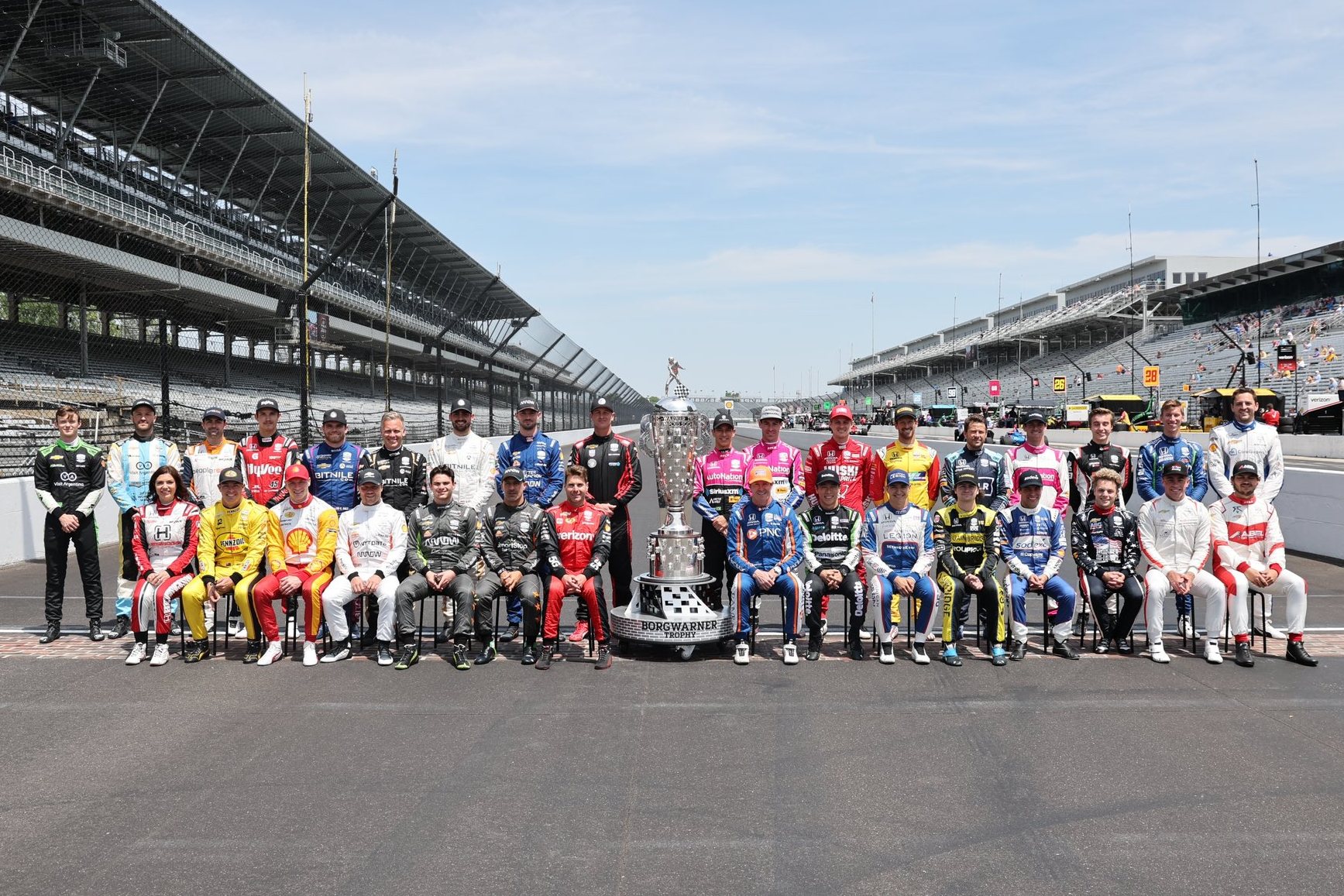 Ahead of Monday's practice at the Speedway, the 33 drivers qualified for the 107th running of the Indianapolis 500 came together for the traditional group photo, surrounded by Indy's coveted Borg Warner Trophy.
Sadly, Stefan Wilson, seen here standing on the far right, will be absent from next Sunday's starting grid.
The Briton suffered a brutal crash in Monday's practice when he was hit from behind by Rahal Letterman Lanigan's Katherine Legge as the pair were running in traffic and entered Turn 1.
While Legge emerged unscathed from the crash - the first this month at the Brickyard - Wilson was taken to the Speedway's medical center and then to hospital where the 33-year-old was diagnosed with a fracture of the 12th thoracic vertebrae, an injury that won't allow Wilson to compete in next weekend's event.
Wilson and Legge's crash is a reminder that when things go wrong at Indy, there is no place to hide.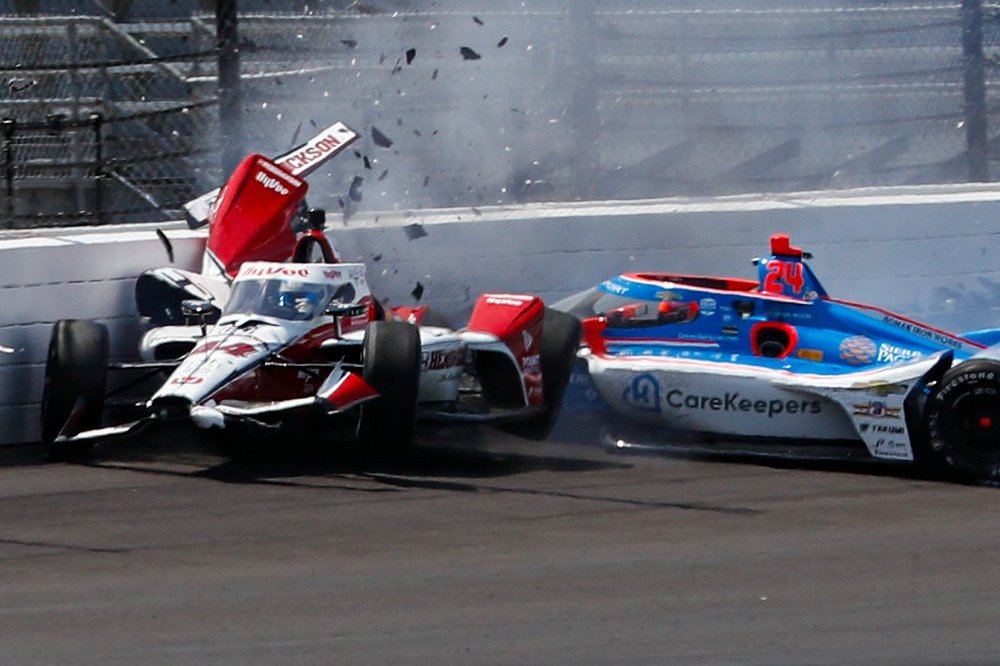 Consistent with Indy's regulations, Wilson's Dreyer & Reinbold Racing team is permitted to name a replacement driver for its #24 entry, which it has now done with Graham Rahal, who was bumped from qualifying last weekend by his RLL teammate Jack Harvey, replacing Wilson.
Chip Ganassi Racing's Alex Palou will lead the field at the start alongside Ed Carpenter Racing's Rinus Veekay and Arrow McLaren's Felix Rosenqvist.