F1i caught up with Adrian Newey following the British Grand Prix to talk about his evolving role at Red Bull and how strong he thinks this year's car is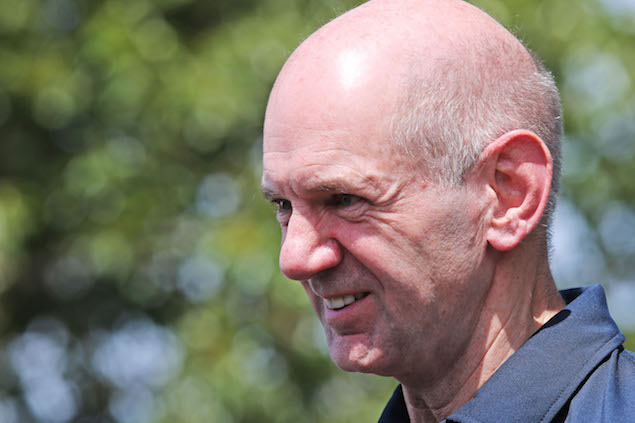 Have you felt yourself being able to step back from it or do you still really get the pull to get involved?
"No, I mean … I don't get heavily involved, you'll notice I've only done four races this year. I'm just trying to be around to assist the guys with the development of the car but I'm more concentrating on other projects at the moment."
And how are you enjoying those other projects?
"Very much actually, yes. It's very good to be involved in other things outside of motor racing which has kind of been what I've done my whole career. So it's a bit of diversification and general interest and it's fascinating."
Has it rejuvenated you a bit, having a bit more freedom to do those things?
"Yes, exactly. I kind of just needed a bit of a break from motor racing and it's kind of allowed me to restimulate myself and reinvent myself."
How do you feel it has gone in terms of the handover you've done on the F1 side; has it worked well so far or can it be tweaked?
"I'm sure it can be tweaked. It's obviously early days but I think it's working reasonably well. Obviously this year is a difficult year for us, but it was always going to be, for very many reasons."
How much potential is in the chassis that's maybe been masked so far this season?
"If you look [at Silverstone] we had some new bits on the car and I think actually our performance - particularly in race conditions - was quite strong. I would judge that we're sort of 0.6-0.7s off Mercedes, which given our lack of straight line speed I think is credible."
If you felt you had the strongest power unit available in the car at the moment, is this a championship-winning car?
"No, I think in fairness this year the car hasn't been as strong as Mercedes and Ferrari. But there's been various regulation changes which have happened over the last 12 months that have really meant the aerodynamic route we have taken prior to that we've had to revise and look at a different direction, which obviously takes time.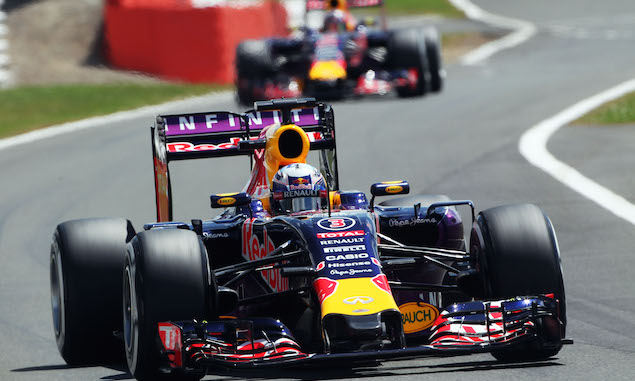 "There's no point in crying about it, it's just one of those things. So we're still in the process of doing that. As I say, some of that work has been gradually going on the car through this season and if you look at [Silverstone] it seems to be going in the right direction."
Does that mean you are confident you can follow this current philosophy for next year? Because you usually go for an evolutionary approach with your cars…
"Yeah, hopefully we can continue to be buoyed by the fact that what we have been putting on the car recently seems to be working, and we will keep going on that."
But are wins going to be too much to ask this year with the current power unit?
"Yeah, I can't see us being able to win a race this year. Not without one of those freak luck things."
Click here for a look at the technical updates brought to the British Grand Prix
Keep up to date with all the F1 news via Facebook and Twitter