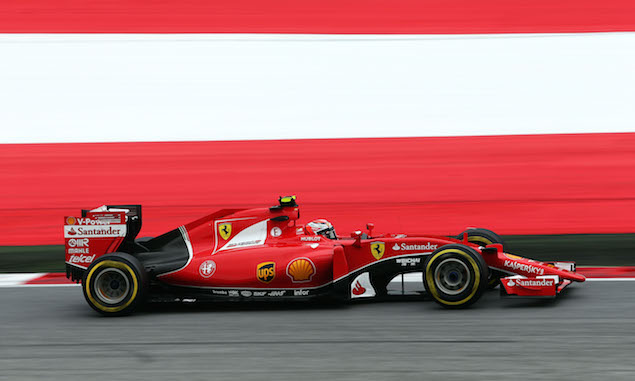 Austria
KR: "I have a contract, they have to sign it, it's as simple as that. Is whoever wrote it in here?"
"It's you? Have you seen my contract?"
Journalist: "No".
KR: "So you just come up with bullshit.
"Yes or no? You don't know the contract but you write stuff ... You write stuff that is not true … Maybe you should start writing some stuff that makes sense."
Don't speculate when it comes to Kimi Raikkonen…
---
Engineer: "We've been bumped".
Raikkonen: "What?"
Engineer: "We're P17."
Raikkonen: "How the f**k is that possible?"
Raikkonen was a little bit surprised to find he dropped out in Q1