Guenther Steiner - Team principal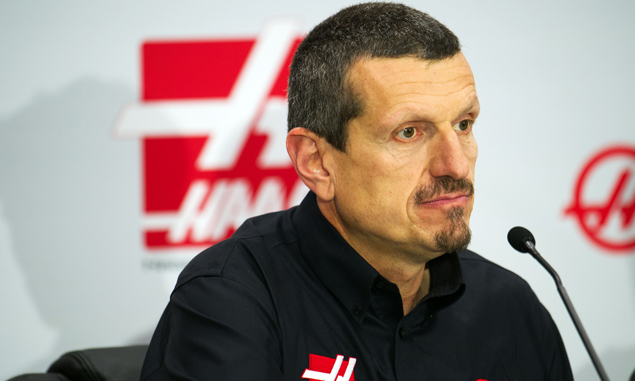 Explain what happens during a test.
"In our first test of the season and first as a team, you try to make sure everything works as you designed it. You just prove out whatever you did, and in the second part of the test, you try to get performance out of the car. Or, better said, you try to get performance as quickly as possible. First of all, make sure everything works. Everything is new on the car. The first test is quite important just from a reliability factor. You try to learn as much as possible about the car. You get the baseline on the car and you work off that baseline the rest of the year."
What are your expectations for the test?
"Because we are a new team, you want to make sure all the people work together – the mechanics work together with the race engineers – to make the car reliable, to understand the car. Everything is new for us. It's not only a new car, but a new team. In the second test, hopefully we put ourselves in a position to start work on the setups of the car to where we can learn how to make it better for the race."
How do you manage personnel during a test, as it seems to be a 24-hour work day, everyday?
"At the test, there is no limit to how much we can work. We have a day and night shift. In the old days, which weren't so long ago, it was the same people doing the day and night shifts. What is done now is you have people coming in around 6 p.m. and have dinner with the guys from the day shift, so they exchange what they learned and know what they have to do. The (night shift) guys take over and work until the sun comes up, then the day shift comes in again and you do the same thing. They have breakfast together and some go to sleep and the others go to work."
You have to be careful so [team members] aren't burned out
How do you prevent personnel from burning out?
"What you do normally, because at the test you run only one car and have two mechanic crews, you swap them over on the second test. You still have to be careful because you will have some who don't want to go home. They want to stay, so you have to tell them 'No, your time is over.' It is quite a challenge. We try to give them a Saturday or Sunday off before they go to Australia. These guys, when they come back to the workshop after the second test, have to rebuild the cars before they are shipped to Australia. You have to be careful so they aren't burned out."
How much of an undertaking was it to build a Formula One team from scratch and be ready for Barcelona?
"For sure, it's a big undertaking. But you don't realise it because you do it day by day. You never get up in the morning and think I have a big job in front of me today. It's a state. You are in a state to put this together. For sure, getting close to this test and everything, temperament gets heated up because the deadline is coming. You just need to keep on going and encourage everyone."
What do you take from the test at Barcelona and apply to the season opener in Australia?
"You prove out your methodology, how you work, how your guys work. You have the time in between – 10 days to fix it. There is so much electronics in these cars, software programs. You try to prove out everything so there are no mistakes. When you get to Australia and your drivers notice the car's behavior isn't right, you will know what to do to get the behavior of the car right. It's a mix of everything. The biggest thing is to run as much as possible at Barcelona and avoid any downtime with the car breaking or something. The more you drive, the more you learn and the better prepared you are for Australia."