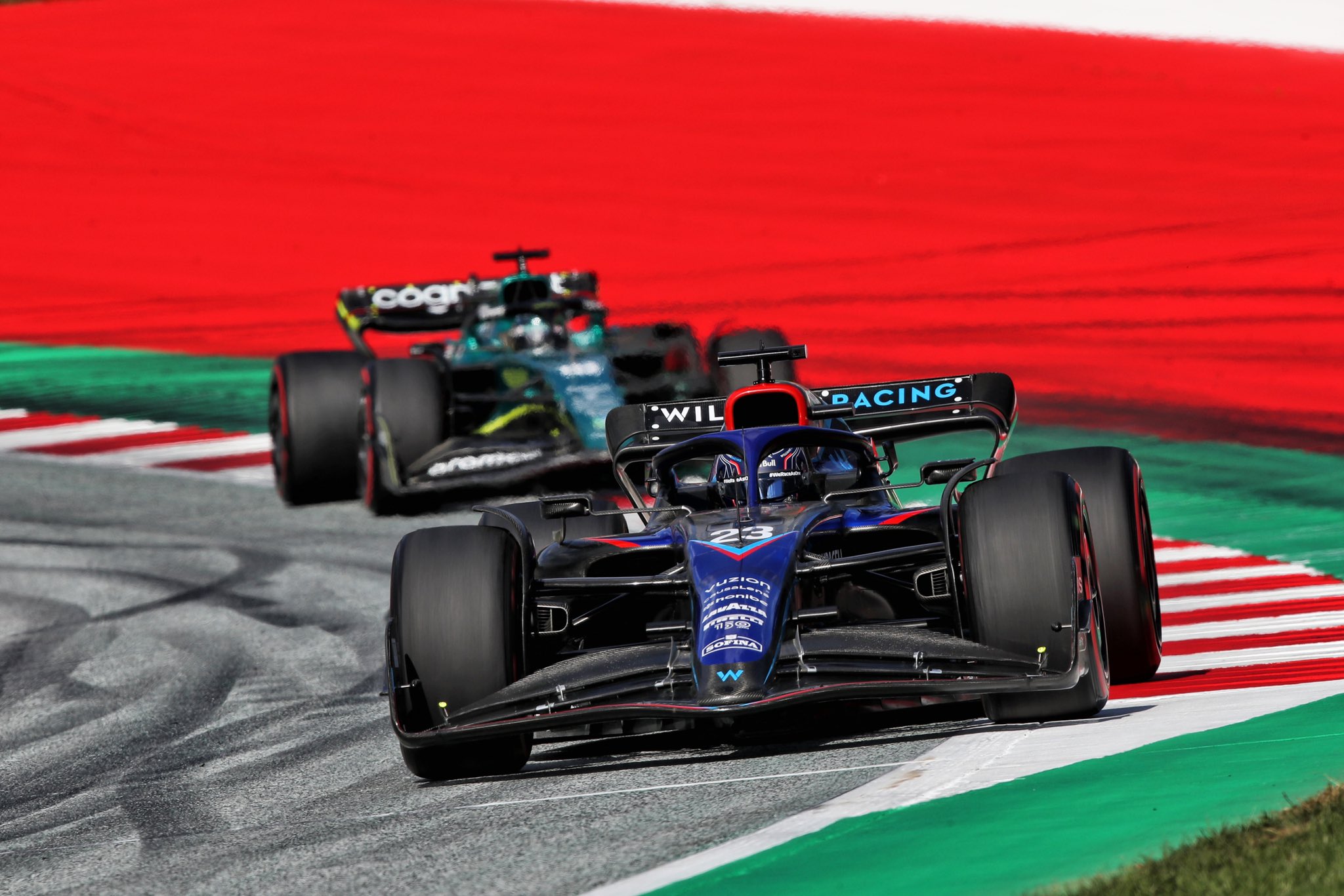 Alexander Albon (P12): 6.5/10
With all the attention last week on Zhou Guanyu, it's easy to forget that it was actually Alex Albon who ended up being airlifted to hospital at Silverstone after that dreadful red-flagged start. That didn't stop him being half a second quicker than Nicholas Latifi in FP1, but then Albon did have the benefit of the latest Williams upgrades on the FW44 which seemed to be working better this week than last. Too many deleted laps for exceeding track limits made it look like he would be an early casualty in qualifying but - as he so often does - Albon dug deep and did enough to get into Q2 and secure P11 on the sprint grid. The race pace of the car cost him in the sprint and he fell back to 15th for the start of the Grand Prix, but a good start there put him ahead of Zhou. An early pit stop proved good timing in keeping him ahead of a number of faster cars for the next stint, during which time he was within touching distance of a point, running in 11th behind Daniel Ricciardo. The second and final stop cost him a net one place and the Williams wasn't up to the job of improving in the run to the flag, but Albon had got probably everything out of the car that had been available.

Valtteri Bottas (P11): 7/10
Valtteri Bottas knew that last week's retirement meant he would be incurring a number of grid penalties for Austria and have to start the Grand Prix from the back of the field no matter what happened in qualifying and the sprint, so it would be understandable if his motivation hadn't been at his usual high levels. He qualified in P12 and enjoyed himself in the sprint to finish in the top ten, but on race day the team elected to start him from pit lane after making modifications to the rear wing of the Alfa Romeo overnight in parc ferme conditions. Not able to pick up any places at the start, it looked like P13 was the best he would be able to do as he got stuck in a DRS traffic jam behind Alex Albon. Carlos Sainz' retirement and ensuing Virtual Safety Car gave him another chance and he passed Albon on lap 64; it looked like he might finish with a point after all, until Fernando Alonso forced his way past with two laps to go.