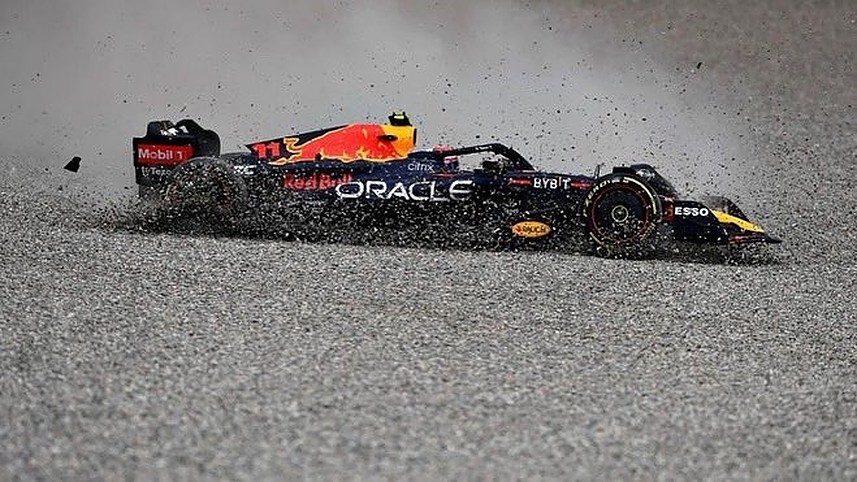 Sergio Perez (Accident damage, Lap 25, 4 pts): 7.5/10
It looks like the RB18 development programme at Red Bull is playing into the strengths of his team mate Max Verstappen and leaving Sergio Perez scrambling to keep up. Problems with track limits in qualifying meant that his final Q2 time was deleted, albeit not until after the end of the session, and as a result he lost his expected fourth place on the grid and started the sprint from 13th. Saturday saw an excellent recovery drive from the Mexican and he won back almost all those lost grid spots to start the Grand Prix from P5. Unfortunately his attempt to go around the outside of George Russell at the start ended up with Russell tapping him into a spin and into the gravel; although he resumed, the car was clearly badly wounded and he was stuck firmly at the back of the field until lap 25 when the situation became terminal, meaning he never got to show what he might be able to do in full race distance mode.

Nicholas Latifi (Floor damage, Lap 49): 4/10
After a surprisingly strong time at Silverstone, it was back in the doldrums again this week for Williams' Nicholas Latifi who still hasn't been entrusted with the latest upgrade package on the FW44 being used by his team mate Alex Albon. Last but one on Friday in both first practice and qualifying, he avoided the back row of the grid for the Grand Prix thanks to problems in the sprint race for Fernando Alonso and Sebastian Vettel. Unfortunately he collected some debris at the start of the GP and was unable to make any progress, falling steadily backwards until he hit last place on lap 32 after being smothered in quick succession by Yuki Tsunoda, Fernando Alonso and Zhou Guanyu who had already pitted a second time for fresh tyres. He laboured on until lap 49 but there was really no point, and the team called him in for an early siesta.