Kevin Magnussen (P8, 6 pts): 8/10
Kevin Magnussen made a splash when he returned to Formula 1 at very short notice at the start of 2022 in the wake of Nikita Mazepin's exit, but since those roller coaster early days it's all gone a bit quiet for Haas. Last week in Silverstone was very much a return to form, and Austria showed that it was no one-off flash-in-the-pan. The team was genuinely impressive this week, with both Magnussen and Mick Schumacher in the top ten in first practice and converting that in qualifying to get through to Q3. They duly started the sprint race from sixth and seventh respectively, Magnussen able to hold on to his position for the 23-lap race while Schumacher did his best to fend off Hamilton. On Sunday, Magnussen ran the initial stint between Esteban Ocon ahead and Schumacher behind but the switch to mediums and a worrying engine issue pegged him back, and his race wasn't as good as his sprint. Even so, he was happy to finish in the points for the second consecutive race (third, if you count the sprint): "Finally, we had a bit of luck!"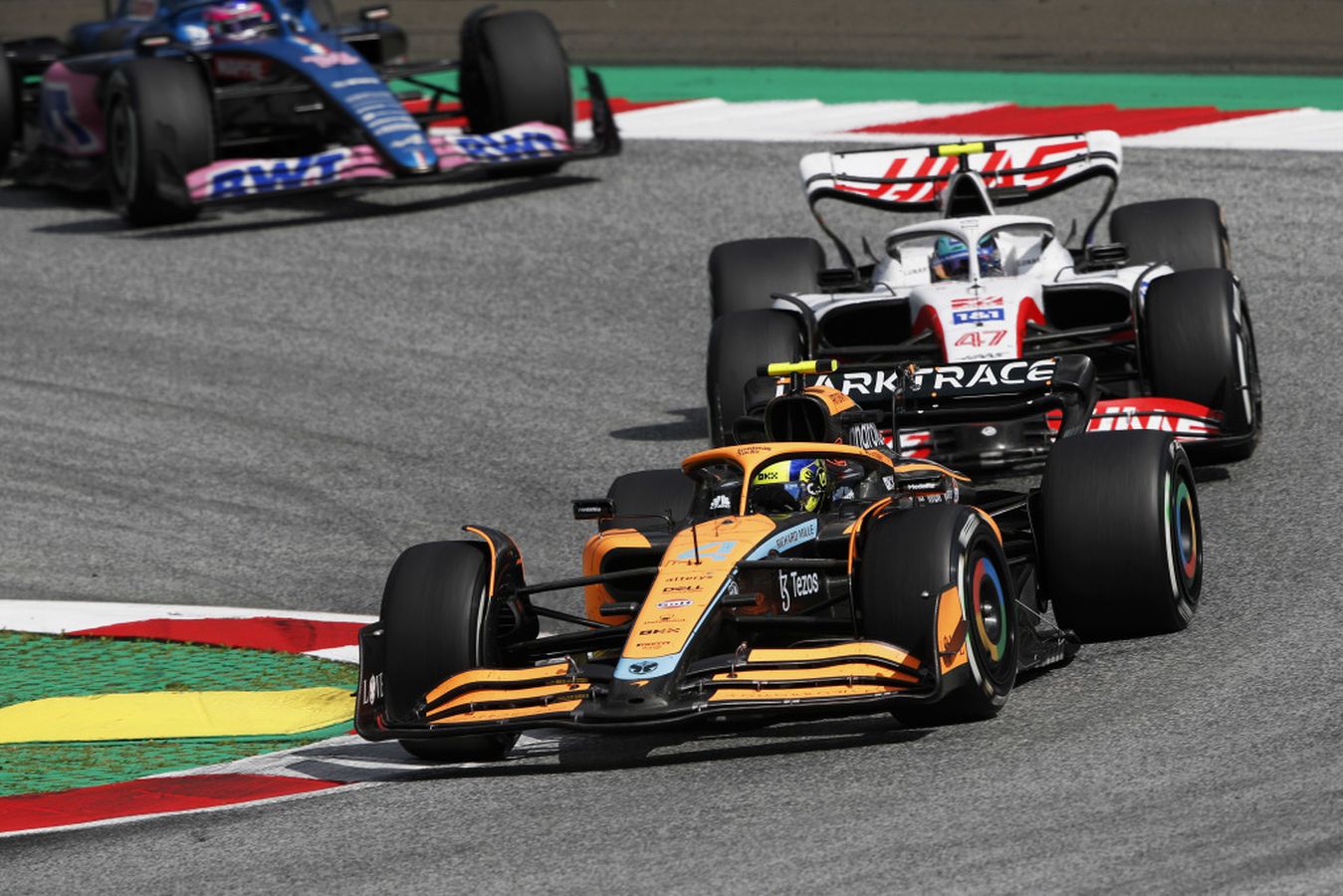 Lando Norris (P7, 6 pts): 7.5/10
As we noted in our review of Daniel Ricciardo's race, McLaren seem to have lost their sparkle as the season has progressed and the MCL36 isn't keeping up with the improvements for their mid-field rivals. But they can always rely on a solid performance from Lando Norris, who won't be including Austria in his highlights showreel but who certainly doesn't have anything to be embarrassed about this weekend either. He lost almost all of first practice with an engine failure which put him on the backfoot for qualifying where all his Q2 times were deleted for exceeding track limits, leaving him 15th on the grid for the race. He and Ricciardo mostly flew in formation for the sprint and were duly rewarded with 11th and 12th on the grid for Sunday's Grand Prix. While Norris initially lost out to the Aussie at the start, he was soon back in front again on lap 4. Norris' main problem of the race was getting past Kevin Magnussen, which he did after the restart following the Virtual Safety Car for Carlos Sainz' retirement. It secured him P7 despite getting a penalty for exceeding track limits once too often. "I had a lot of fun!" he said afterwards.