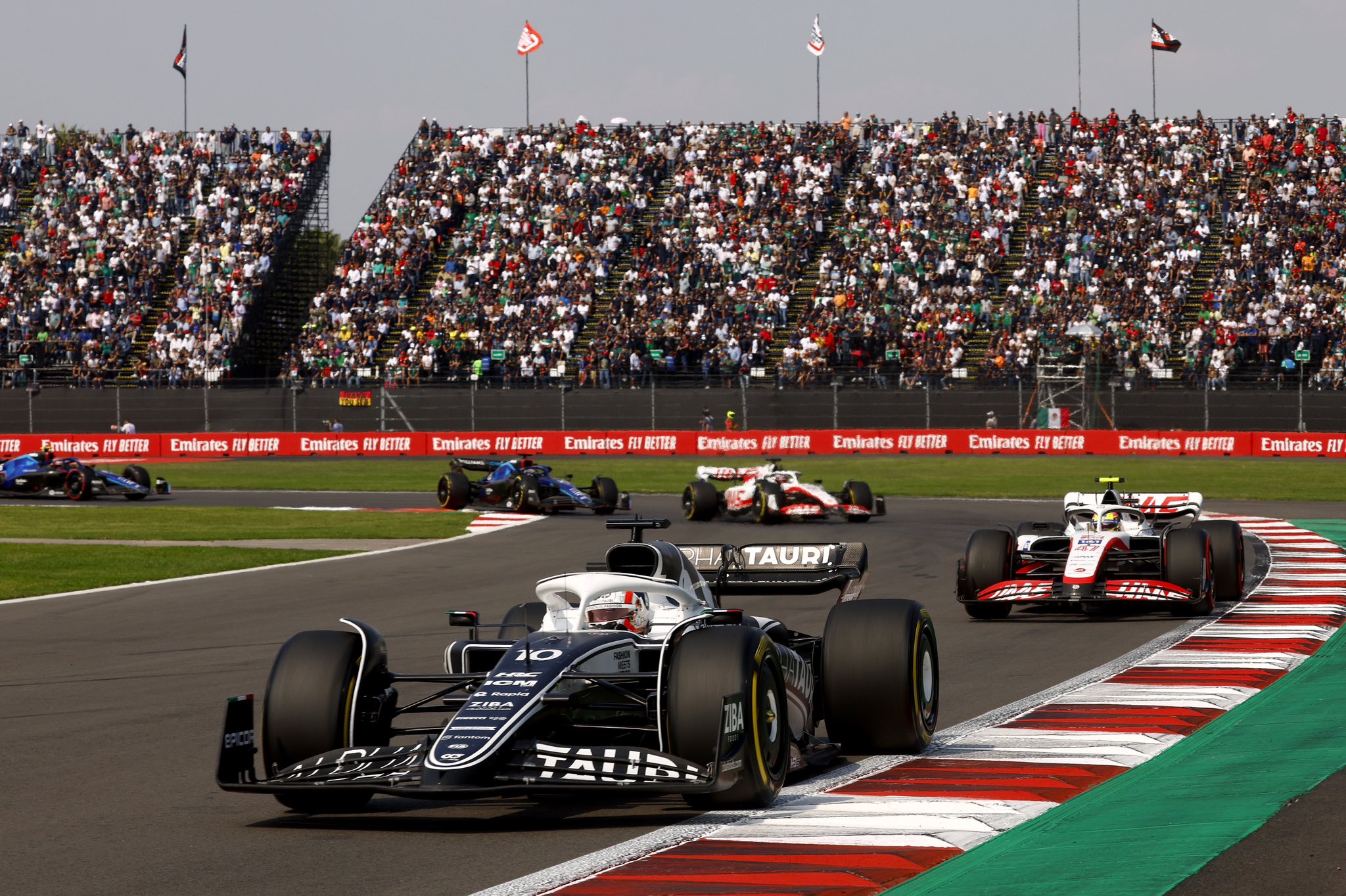 Yuki Tsunoda (Accident damage, Lap 51): 6.5/10
Yuki Tsunoda was one of five regular drivers to miss out on FP1 on Friday, handing the keys over to Liam Lawson on that occasion. While that meant he was able to spend part of FP2 on regular tyres while the majority of drivers were working on the Pirelli prototype, meaning he was second quickest, it wasn't the best of starts to the Mexican weekend. It was only in final practice that we got a measure of what he could do (ninth) but he still missed the second cut in qualifying and ended up taking 13th place on the grid for the start of the race. He gained two places at the start and ran in 11th all the way to his pit stop on lap 29 which dropped him back down to P16. He had just recovered to his previous high when he had the misfortune of being in the path of a charging Daniel Ricciardo who punted him out of the way with such vigour that the AlphaTauri was terminally damaged, making it an early finish for the Japanese driver through little fault of his own.
Fernando Alonso (Power Unit, Lap 64): 8/10
The Mexican Grand Prix summed up so much of the 2022 season for Fernando Alonso: he battled away magnificently, only to be let down by the equipment meaning that he came away empty handed once again. How many points does that make that have slipped through his fingers this season? He'd been sixth in FP1, and made it through to the final round of qualifying to start from ninth place on race day from where he took advantage of poor starts for Valtteri Bottas and Lando Norris to pick up two spots when the lights went out. He ran the first stint in seventh running between Charles Leclerc and Bottas, and went an impressive 40 laps on his initial set of mediums before pitting. The choice to switch to the hard compound at this stage was an odd one, but he resumed in P7 and was looking good for points when suddenly he was passed by Esteban Ocon and Daniel Ricciardo on lap 60. It was the prelude to a total engine failure, and two laps later he was parked in the run off at turn 1, his day done.