F1i's Chris Medland believes the mess Formula 1 is wrapping itself up in off the track is clouding positive signs on it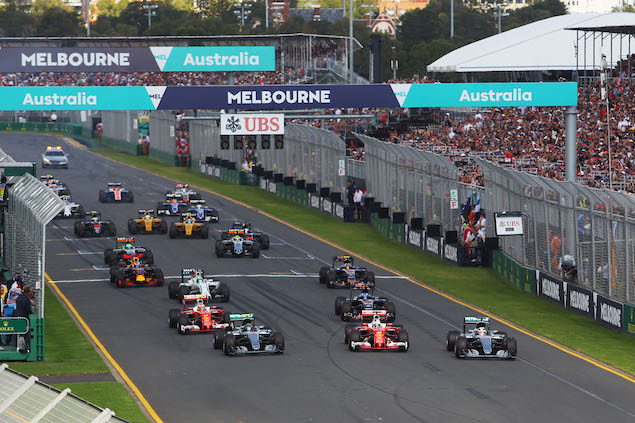 I've got to admit, I'm torn.
There has been a huge amount written about recent events in Formula 1 and I was going to allow others to voice immediate responses while I tried to be a bit more considered than I often am. Then this morning I started a written rant, before proceeding to argue against myself from a more positive point of view.
You've seen the reports, you've read the opinions: qualifying is a mess, the move away from free-to-air TV in the UK is another nail in the coffin, and the drivers are finding their voice and are not afraid to enter the political arena.
The Grand Prix Drivers Association [GPDA] released its statement regarding concerns over the sport's future just before Sky's exclusive deal to televise F1 from 2019 was announced. The focus of the open letter was on the governance structure in the sport and the drivers are right, it could and should be much better.
However, something else in the statement that caught my eye was the decline in television audiences was also translated into a decline in the number of fans. Just because the live figures for a race are lower for a TV channel doesn't mean the sport has less fans. Website figures continue to climb rapidly, I'd hazard an educated guess that online streaming of F1 is up and not down over the past five years, and do you see a social media account where a team, driver or media outlet (including television rights holders) has a smaller following than it did a few years ago?
There appears to be a lack of focus on how this impacts on the overall reach of the sport. And why is there still a large fanbase? Because believe it or not, the sport does still have some good things going for it.
Let's start with some of the negatives. Such a lucrative, successful, global company should not be making stupid mistakes in public. Qualifying was one such mistake, but so was the way it was handled afterwards. It would be equally stupid if F1 had panicked and changed the system again immediately having seen one example of its new format.
A patient approach is required seeing as one wasn't taken during its hasty introduction
I personally was never a fan of the elimination format over the old one due to what would happen in Q3, but I'm talking solely about the handling of the situation. Come out, say it will be given four weekends and then be reassessed. In that time, a proper way of moving forward with qualifying can have been analysed if it's needed. A patient approach is required seeing as one wasn't taken during its hasty introduction.
Where is the patience with the regulations, too? Aero regs were changed dramatically in 2009 and then again - to a lesser degree - in 2014. Now the focus is on 2017. Each time, the changes are hyped up as the best way for the sport in the future and an opportunity for teams to get it right. Except one team tends to get it more right than most, that team is successful, the rest start to get annoyed about it and call for change again. And repeat.
Speaking to one current driver - yes, Trentham Sleaves style - on the day after the race in Melbourne, I asked for an honest answer to what I think is a difficult question:
"Would you prefer a car that is awesome fun to drive every time you're in it, or brilliant racing regardless of what the car is like?"
It took a long time to get a reply, he gave it some serious thought, but eventually opted for the car over the racing.
It was a driver's true opinion, and probably the one you would have expected, after all most people want to enjoy what they are doing. However, it doesn't take a genius to work out that many cars which would be incredible to drive would also make it very difficult to deliver good racing.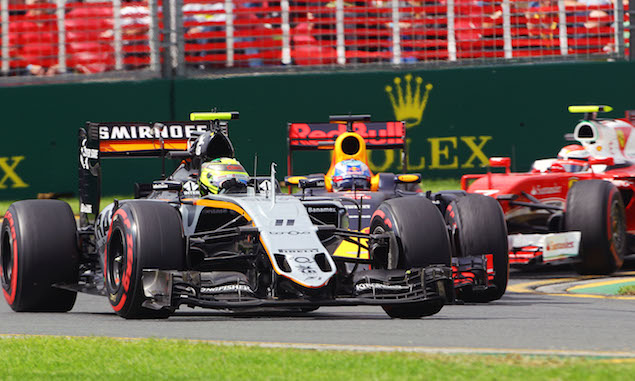 Everyone has an opinion, but listening to them all at once and trying to implement change off the back of it is not the clear direction the GPDA is seeking. And ultimately, should drivers and fans really be calling for change on the track right now?
I ask you as an F1 fan; on Sunday as the race started in Melbourne, were you still annoyed by the qualifying debacle or was your heart pumping as the lights went out? Were you angry about the governance of the sport or were you brought to the edge of your seat as the two Ferraris forced their way in to the lead? Were you disgusted by the look of the Halo concept or were you hoping Fernando Alonso climbed out of the upturned remains of his McLaren? When Sebastian Vettel caught Lewis Hamilton late on, were you annoyed at a lack of Friday running or full of anticipation?
Formula 1 as a sport is not broken. The core product, the bit that most people actually care about, is - dare I say it - very good. Mercedes has been hugely dominant yet we've seen many a flashpoint between its drivers in the recent past which adds history to this year's expected rivalry. Ferrari showed in Melbourne it will be a threat more often than not. A new team scored an incredible result on debut and Manor made a huge step forward to ensure the gap from the front of the grid to the back is the smallest it has been for many years. Hell, Renault even brought a bright yellow car back to the grid.
In its letter this week, the GPDA said: "We need to ensure that F1 remains a sport, a closely fought competition between the best drivers in extraordinary machines on the coolest race tracks."
Is it so far away? With the focus on political posturing off the track it is easy to forget about the positive changes that have been made on it.
Seeking to change qualifying in order to deliver more unpredictable grids appears to be overlooking the new start procedures which make errors off the line more likely. Just look at the way Sunday's pole-sitter entered Turn 3 in sixth place…
Unlike Eric Silbermann, I actually think a move to three tyre compounds added to the race last weekend. The ability for the team behind on the road to switch to a different strategy in order to try and win was good, it's just a shame for headline writers that it was Mercedes making the right call and Ferrari getting it wrong, when it could easily have been the other way round.
From a safety point of view - where the GPDA is also very vocal - all the talk about Halo and drivers being hit by tyres, in my view, undermines the excellent work done in improving wheel tethers over recent years. Alonso's crash is a prime example - not one wheel was detached from the car despite the violence of his incident.
F1 is nothing without its fans, and the reality is most of those fans will not be reading this piece or any other on the state of the sport. The majority of fans will pay attention through various mediums on race day and then switch off again until the next grand prix. Perhaps the qualifying situation can act as a warning that amid all of the off-track unrest there is still plenty of entertainment happening on it which fans want to follow.
We could be set for a great season full of close racing throughout the field. F1 should focus on delivering that, and then it will have a good product at the core of whatever business model it chooses.
FEATURE: Silbermann says... Another tyre-some change
Technical analysis - Melbourne
Keep up to date with all the F1 news via Facebook and Twitter