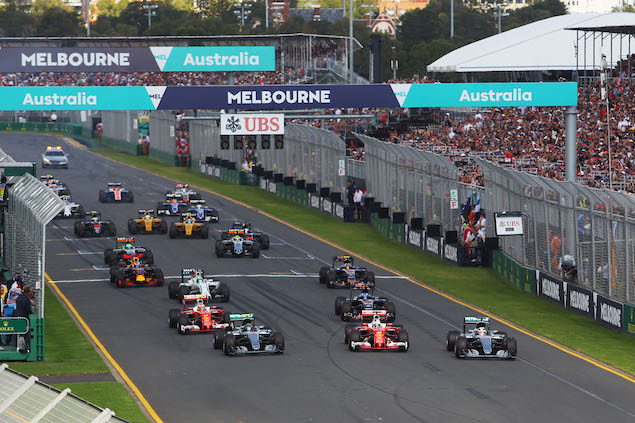 Live Formula One grands prix are set to be taken off free-to-air television in the United Kingdom and Ireland from 2019, as Sky Sports seals an exclusive broadcast partnership with Formula One Management.
As part of its new agreement, Sky will have the exclusive rights to show F1 races live in the UK and Ireland from 2019 to 2024. However, the Formula One British Grand Prix will be broadcast live on a 'free-to-air' basis, as well as highlights of all other races and qualifying sessions.
"I am delighted that we will continue to work together," said Ecclestone, the Formula One Group CEO. "Sky's commitment to the sport and standard of coverage is second to none."
Sky has also announced that it will start broadcasting every race in Ultra High Definition from 2017 while "at least two other 'prime time' live races a season will be offered on the soon-to-be-launched 'Sky Sports Mix' channel along with other F1 content."
Reacting to the announcement, former F1 driver turned star TV pundit Martin Brundle said: "I joined Sky Sports because I wanted to be part of a dedicated F1 channel with a total and long-term commitment to the sport. And we have certainly delivered on that. In a fast-changing media landscape, our coverage will get even better for F1 fans."
The news came after Channel 4 started its F1 coverage at last weekend's Australian Grand Prix, having taken over the free-to-air rights in the UK following the BBC's decision to terminate its TV contract wit FOM for cost-saving reasons. C4's current contract runs until 2018 and includes live races and highlights shows.
Scene at the Australian Grand Prix
Australian Grand Prix - Quotes of the weekend
Keep up to date with all the F1 news via Facebook and Twitter