Romain Grosjean will write for F1i throughout the season to bring you a drivers' perspective of life in a new F1 team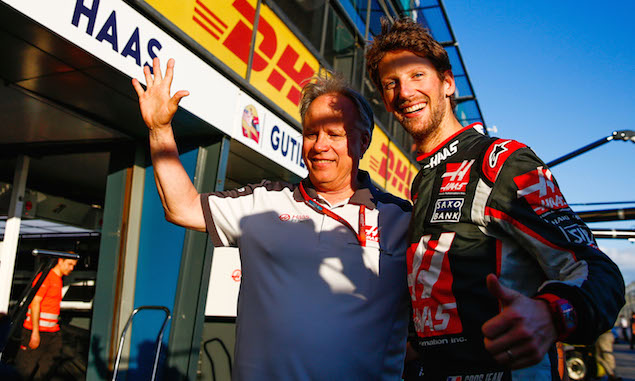 After such a dramatic start to the season in Melbourne I'm not quite sure where to begin this column! I really have to start with Haas F1 Team's sixth place finish don't I?
My emotions in Australia, taking the checkered flag, were very high, not least because it had actually been a tricky weekend for us.  It was the first ever Grand Prix for Haas F1 Team, Gene (Haas) was there, Guenther (Steiner) was there and they've both been working so long on this project.
Finally, on the Sunday, our first ever race day arrived and I could see that Gene wanted us to be able to finish the race. I knew that if we had a decent finish it would really be awesome for everyone.
What we ultimately achieved in Australia, in taking sixth place, was a win for us because everyone on the team gave more than a hundred percent in their jobs. There's nothing you can be more proud of.
We're competing in a sport where the car obviously has a huge influence on the result and if you don't have the best car, you normally don't win the race. But, that doesn't mean you haven't won your own personal race.
I always say I want to be able to jump out of the car having done a hundred percent of my job
People are always asking me what my objectives are for the year. I always say I want to be able to jump out of the car having done a hundred percent of my job. I want to make good decisions in set-up and in the race. If I can get out having achieved those markers, then I've won my race, and I want all the team to think the same.
We overcame some challenges earlier in the weekend, notably the pit-lane crash by Rio (Haryanto) and of course qualifying, where we were screwed by the new rules.  We knew it was going to be tight in Q1 but I at least finished running, knowing what the car was capable of thanks to my lap time, though ultimately it didn't count by the cut off.
I also knew race day would be a totally different matter as it's a long race. Starting from nineteenth wasn't a major concern. I was genuinely happy that we had more of an idea of what the car could do and we knew which direction to go in.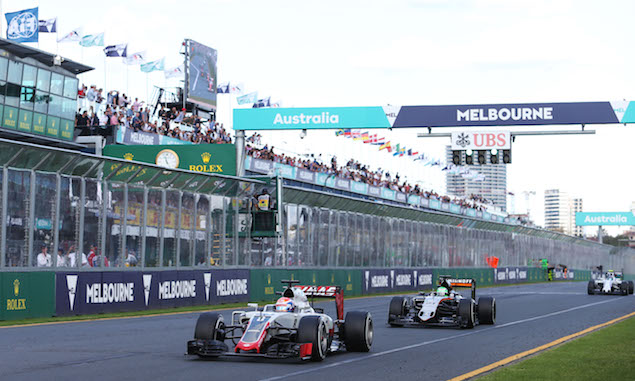 When the race actually finished, and I came onto the start-finish straight, the checkered flag wasn't out so I couldn't see if we'd finished or not! Eventually I saw it and that rush of emotion I talked about earlier followed. I was very honoured to be voted the first 'Driver of the Day' by the fans, that really means a lot knowing all our efforts were appreciated by the public.
Our result probably does change the level of expectation within the team, but - on the other hand, we're still a brand new team with a lot still to learn. You take whatever opportunities present themselves but we've got a long way to go.
Of course, we always give our all to get the best results. Every team's goal is to try and win races. It's not always possible, so for us, it's important we keep growing and progress from where we are.
With that in mind, we're on to Bahrain next. It's a brand new weekend. We at least now have data to refer to from a Grand Prix but we have to build everything back up again from set-up, tyre wear, fuel consumption, to just finding the limits of the car out on track.
That's going to be the same for us every weekend throughout the season, irrespective of our results from the previous race. Obviously, the more experience we gain, the easier certain things become, as we have a larger database to work from.
Personally, I've always liked racing in the Middle East. Okay, so there might be fewer fans than we have in Europe, but for me, it's always been fun racing in the likes of Bahrain, Dubai and Abu Dhabi as I have done in GP2 and F1.
The Bahrain race organisers treat you very well. It's one of the few tracks where, if you finish on the podium, they give the driver a slightly smaller replica trophy to keep. It's a nice, and appreciated, gesture.
There's also a big barbecue in the paddock during the race weekend which is fun. It adds to the community atmosphere generated at the race.
More than anything though, Bahrain will always be special to me as it's where I scored my first ever Formula One podium back in 2012. I took third there that year and followed it up with the same result again the next year.
I'm looking forward to the weekend and building on the platform we established in Australia last time out.
RACE PREVIEW: Bahrain Grand Prix
Technical focus: 2016 F1 power units
FEATURE: A long wait - France's 20-year win drought in F1
Keep up to date with all the F1 news via Facebook and Twitter