Valtteri Bottas sits down with F1i in Russia to talk about a difficult start to 2016, where Williams needs to improve and his plans for the future
It doesn't look like a great start to the season…
"No it doesn't! But I'm not worried because I know exactly the reasons why it hasn't been. Melbourne was compromised with the penalty I had in qualifying, then Bahrain with the contact with Lewis I had damage on the car which cost me more than 0.2s per lap and I still got some points. China was a disappointing one because the pace was quite OK in the beginning. I was looking to be in a reasonable position, but then I had damage in the car just before the last pit stop - in the front of the car - which hurt the aero and was equal to 0.3s per lap loss. That was my end of the race ruined, so things haven't gone my way but it will change. I feel like I'm driving well. In qualifying in Shanghai I was quite proud of myself, I was really pleased. I know I'm at a good level, I just need a nice clean weekend, especially on Sunday."
Do you feel the potential of the car has not really been shown yet, especially in your hands?
"I think we definitely haven't maximised the results we could have got, but let's see. We have a good package here, we have a new front wing, some parts also on the floor, so if they work well I really hope we can try and beat Red Bull at this point because they were quite strong in China so here it would be nice to beat them."
Can the car provide a real challenge for Red Bull this year?
"I think we can. Of course some of the tracks they will be very strong like in Barcelona and Monaco no doubt. They are going to be very strong but races like this which are better for our car it's our chance to score well."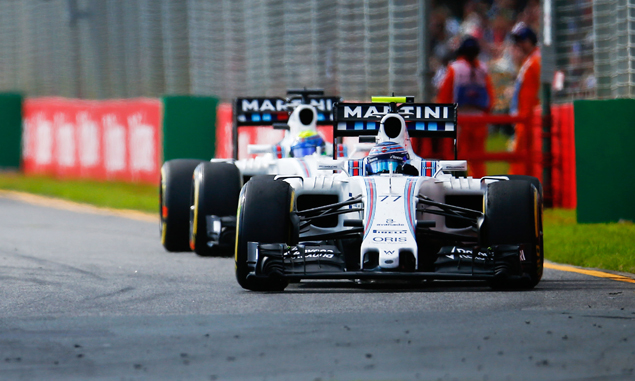 Where are the strengths of the car?
"I think we are not too bad in qualifying. It helps us in terms of the strategy and we are now much more improved in the pit stops, we are now very competitive with that. And obviously we are still quick in a straight line and low drag, so the tracks where you don't need maximum downforce in theory we should be quite competitive."
What are the weaknesses the team still needs to address?
"We still need more grip, more cornering performance, that's where we are losing to the big teams. That's downforce and mechanical grip, both we still need."
Sometimes the team appears to not have been willing to take risks when there is the potential to score a big result, would you like to see more taken?
"It really depends on the situation. I think there are pros and cons. We haven't been scoring that well with both cars yet so now if we start doing silly risks and start losing points because of that … It would be nice to see in some races if we have a shot for the podium or something, it would be nice. I'm sure we're not afraid of doing that at this point. But we need to be careful as well because we do need the points now. It's going to be extremely difficult competition in terms of being top three in the constructors."
Will Williams maybe need to take more risks in races as car development switches to 2017, especially if you're struggling to retain third?
"Maybe yeah, exactly. If it's looking tricky then what do we have to lose? Let's see, it's a long season. 18 races to go, it's a lot."
You can pinpoint the team's strengths and weaknesses but where are your own strengths and weaknesses at this point in your career?
"I think now with the new system with the starts my race starts have been pretty good. Of course you can always keep learning about it and keep getting better but that's been very positive. So far my first laps haven't been good, I feel like I've been quite unlucky. Like in China I decided to go outside and then the Ferraris collided, things like that. But I don't know, I feel I'm driving at my best and I just want to get the result done. I know it will come as long as the weekend is nice and clean without any bad luck. I hate blaming bad luck but that is the case of the beginning of the season and I know it by looking in the mirror. So I'm just waiting for those opportunities when I can shine."
Feel more important to deliver those performances? You're out of contract at the end of the year, do you feel like you need to get those results in?
"To be honest, every season is the same thing - you feel it is the most important season of your career. I think it will be forever like that, every season is fucking important! That's why it doesn't change anything for me to be honest. I know all I can do is keep driving at my best and if I start to think about those things too much or force things that doesn't help, so I'm going to just keep doing what I'm doing and I'm sure they will come."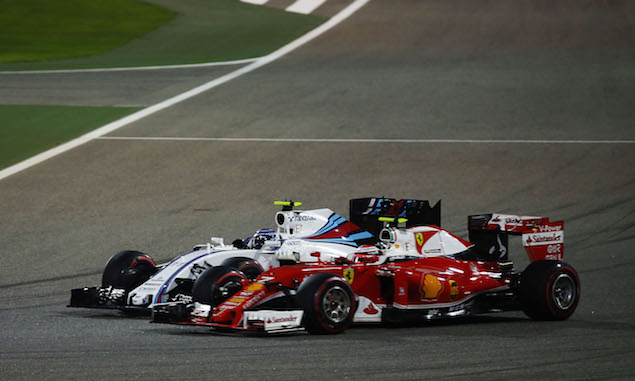 You know Williams even better as a team now, do you see 2017 as a chance for it to move further forward or has the team maybe found its level?
"If there is rule changes it's always an opportunity for things to change. So it's very difficult to say, but I would see the rule changes as a good thing for Williams because now with these kind of rules it has levelled out and we for sure haven't made any progress year-by-year. So it is a good thing for this team. Of course big manufacturer teams have an advantage with the budget, with the amount of people they have."
If you look at where Williams was before the 2014 regulations came in and where it is now, does it feel like a stronger team to take advantage of another regulation change?
"Definitely. Yeah, I think also 2014 proved that we can be doing good things with the rule changes so I'm sure this team - like I said already last year and the year before - can be better than this. But  it is extremely competitive at this point and it's tricky, but we're trying."
The longer you're here does it feel more like your team and somewhere you want to stay or does it make you want to experience something new?
"Well of course it feels like home. I started here as a test driver and got the opportunity for a race seat and everything so it has been a long time already with the team. But it's just too early in the season to say anything more."
I guess this is the time of year when you're trying to get yourself into the strongest position possible for whatever you want to do…
"Exactly, either staying here or something else. Of course, and like we just spoke before, whatever the situation is for me, whether there is going to be rumours or not, I only have one job and that is to drive at my best."
LIVE: Russian Grand Prix weekend
Silbermann says ... 'Russia OK' shock
Romain Grosjean column: Haas brought back down to earth
Keep up to date with all the F1 news via Facebook and Twitter