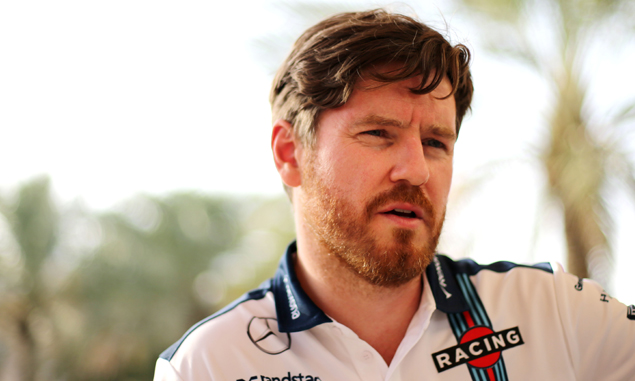 Williams performance chief Rob Smedley admits the team may struggle to challenge Ferrari as both squads attempt to chase down leader Mercedes.
Frank William's troops finished ahead of the Scuderia last season but a clear deficit between the Grove based machines and the scarlet red cars has now emerged.
"We've had four races now and it's quite clear what the order is," commented the chief engineer after Bahrain. "We have some upgrades coming for Barcelona, but it will be a fair old challenge to catch [Ferrari] back up - especially in terms of race pace by Barcelona - but the target is that we'll catch them back up."
Given that Williams budget amounts to approximately a third of Ferrari's massive financial support and spending, remaining on a par with the Scuderia, or the bigger teams in general, has always been a rearguard action.
Williams has nevertheless acquitted itself remarkably well as it makes the most of its sound engineering package.
"I think that we're optimising fairly well the package that we've got now," Smedley said, "There's more to come, but there's not huge chunks to come out of what we've got, but we need to develop the whole car package faster, at a higher rate and faster if we're going to catch the people in front.
"Our aim is primarily to catch the people in front. We also have to bear in mind that you've got a huge organisation, very technically able in Red Bull behind us, who will eventually get their act together and will be a lot stronger than they are now. So we need to be looking forward but keeping an eye on what's going on behind as well. We're dealing with massive teams, very well organised teams with Ferrari in front and Red Bull behind, that's the playing field that we're in."
Click here for analysis of the development war between Ferrari and Mercedes 
Keep up to date with all the F1 news via Facebook and Twitter