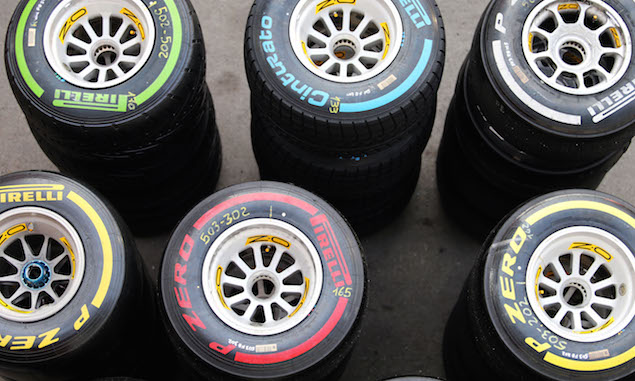 Pirelli has announced its tyre choices for the upcoming four races, with the softest compounds nominated for three of them.
The Spanish Grand Prix takes place at the Circuit de Catalunya, which features a number of long, high-speed corners which put a heavy load through the tyres, especially the right-hand Turn 3. As a result, the hardest two compounds of Pirelli's range - the medium and hard - have been nominated for the first race of the European season.
Following Barcelona, Pirelli has then selected the soft and supersoft compounds for the next three races. The first takes place in Monaco, with the tight and twisty nature of the street circuit, coupled with a smooth track surface, placing an emphasis on mechanical grip from the tyres. Monte Carlo will mark the first time the supersoft tyre is used this season.
The following race is in Canada, which again is a semi-permanent circuit on the Ile de Notre Dame in Montreal. With a number of slow speed corners leading on to straights at the Circuit Gilles Villeneuve, traction is key and again sees the softest two compounds required.
The final race of the current selection is in Austria, and sees Pirelli match its nominations from last year with the soft and supersofts. 2014 was the first race back at the renovated Red Bull Ring and saw a two-stop strategy on the softest compounds, while Felipe Massa took pole position for Williams, the only occasion last year Mercedes failed to start from pole.