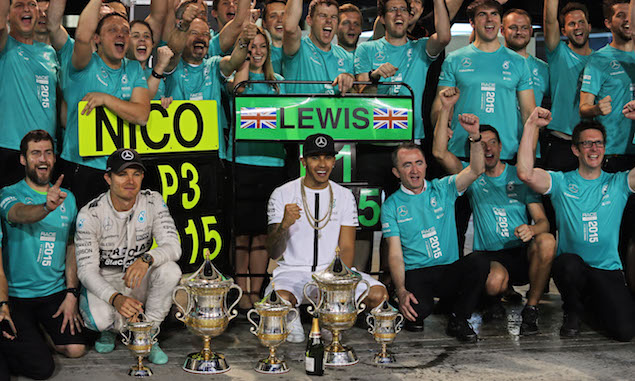 Lewis Hamilton says he will keep looking to improve in 2015 and insists he works "just as hard as any other driver does".
The double world champion has started the new season in impressive form, taking four consecutive pole positions and three victories, scoring a total of 93 points from a maximum of 100. Following last weekend's win in Bahrain, Hamilton says he will be looking to learn what he could have done better as he seeks to strengthen his title defence.
"I don't know how people in the paddock get a perception of what you do as a driver," Hamilton said. "I work just as hard as any other driver does, with my engineers. We all do our things, maybe you write your column in ten minutes, and it takes someone else an hour to do it, you do it differently, it doesn't mean that its worse.
"There was a point when people said Nico was the doctor of this, or someone else was, or Jenson was the doctor of his tyres. Ive ticked all the boxes off, I've worked to try and tick all those boxes off.
"The results I get are not only from my raw ability. I study hard. I've worked hard to understand my tyres, I make notes about every single thing that I do. I've done that since Formula 3. Ultimately I don't care what people say about me, I do the job."