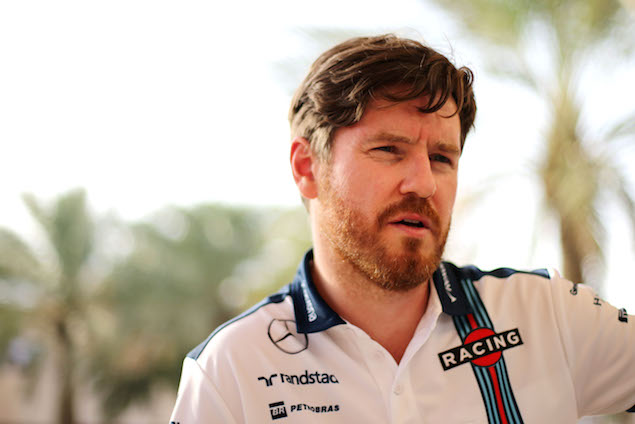 Williams' head of vehicle performance Rob Smedley says the team doesn't need the same level of resource as Ferrari.
Smedley was at Ferrari for ten years and rose to the role of race engineer for Felipe Massa, with the pairing winning 11 races. Having moved to Williams at the start of the 2014 season, Smedley has a deep knowledge of Ferrari's structure and told F1i during an exclusive interview he doesn't believe Williams needs as big a budget to be able to challenge for titles.
"I came from a team which had a massive resource and I don't believe that we need that level of resource, either fiscally or in terms of the number of people," Smedley said. "Because I believe there is a critical mass, and there's a critical mass both at the lower end and the upper end of the scale. I firmly believe once you go past a certain number of people you create a lot of inefficiencies in your operation. I think it's important not to do that.
"I think that we have a very, very good, agile team which is fundamentally very good. All the fundamentals are in place in this team now, and the key technical people are all very good and they all work very well together. What we need to do now is we need to bolster all those technical departments and just add more resource in to it. But you've got to do that responsibly, you can't arrive with 300 people and throw them in to the company and say 'Go and get on with it' because we'd take three steps backwards from where we are now.
"So it's about responsible growth. But does the company need to grow? Does the technical side of the business and the amount of development resource we have need to grow? Yes, of course it does. That's what we need to do if we want to win races and win world championships."
For the full interview with Rob Smedley on his first year at Williams, click here
Keep up to date with all the F1 news via Facebook and Twitter