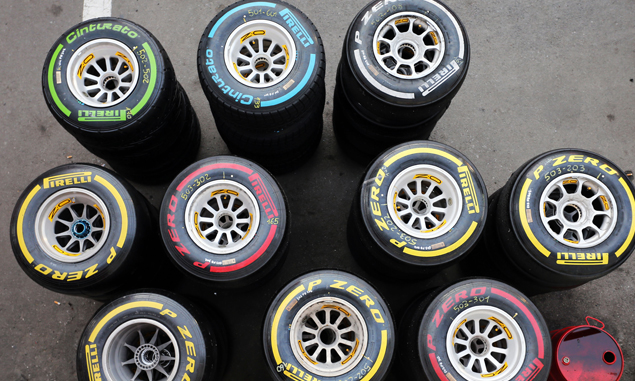 The FIA has announced teams are set to be allowed to choose their own tyre compounds for each race from 2016.
Following a proposal from Force India, yesterday's meeting of the Strategy Group saw a number of topics discussed aimed at "improving the show". The FIA has subsequently announced that the Strategy Group voted in favour of one change for 2016:
"Free choice of the two dry tyre compounds (out of four) that each team can use during the race weekend".
Pirelli's Paul Hembery has previously said such a move would lead to some teams taking too many safety risks with they compound choices.
"There is a good reason why we make choices and it is based on a lot of data – surfaces, temperature ranges you can encounter during a weekend," Hembery told F1i last week. "Barcelona is a good example because over the last few years we've had races here with 18 degrees track temperature, and now we have 50, so you have to make sure you are covered for the worst condition.
"So if you start opening up choices there will be two things that will happen; the top teams will centralise around the same choices because they use the same ideas and data we would be using.
"Then there would be some people that would want to risk a little more, and then there would be some people who would want to be a little reckless.
"That means they would be taking a product into a situation that would create a safety problem, and if there is a safety problem then we cannot accept that risk, so it is impossible. That is even before we get into the logistical problems and extreme cost it would involve to do such a thing."
The Strategy Group's proposal will need to be approved by the F1 Commission.
Click here for Wednesday's gallery from testing at the Circuit de Catalunya
Keep up to date with all the F1 news via Facebook and Twitter