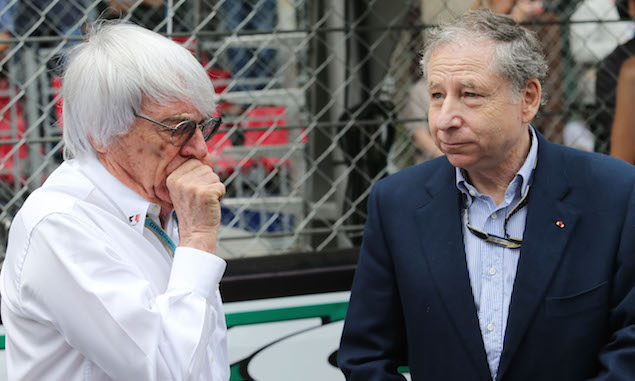 FIA president Jean Todt wants Bernie Ecclestone to be "more positive" about F1 in the future and keep complaints about the sport behind closed doors.
Ecclestone has been openly critical of the current power units and was particularly vocal after their introduction in 2014. The 84-year-old has also criticised Sebastian Vettel, Nico Rosberg and their respective team principals for not being prominent enough outside of Formula One.
Speaking to reporters including F1i, when asked if Ecclestone does a good enough job promoting the sport, Todt was keen to praise the work done so far but said he wants to remove some of the negativity surrounding F1.
"It's a sensitive question because, number one, and I am deeply sincere about this, I think Bernie has been doing an outstanding job.
"If you take what was Formula One fifty years ago, if you see Formula One now, I admire [what Ecclestone has done]. I complain about the paddock, but I think on one side of the paddock and the other side of the paddock, the way it is structured and so professional, it's so well done. All that has been done about promoting Formula One is absolutely admirable.
"For me, since 30 years, I love Sunday arriving, but maybe the timing is not the best. Maybe we should decide that rather than the race at 1pm or 2pm in Europe during the summer, if you ask my opinion, I would prefer to have it at 6pm in the afternoon. Then people can go to the beach and arrive home and see it. I love it when I'm in Europe and the race is in Brazil, because for me it is in the evening.
"For me, Formula One is like going to see a thriller, sometimes you have a good one, sometimes you don't have a good one, but that is the expectation. He has created that. All the credit and money he has got, he deserves it.
"I would hope that he will be more positive about the product, because if he has some complaints, which may be right, it's something we should address internally and not make it public."
Click here for pictures from the final day of in-season testing in Austria
Keep up to date with all the F1 news via Facebook and Twitter