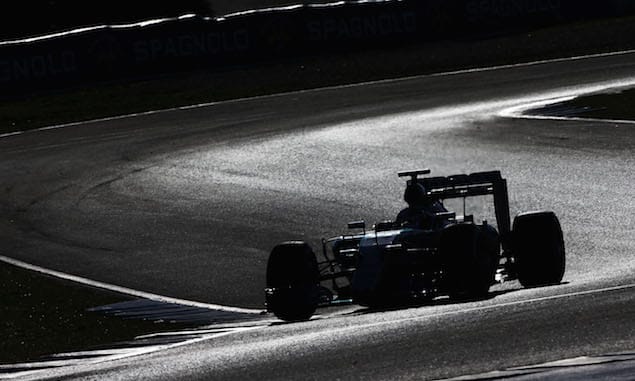 A Strategy Group meeting in Paris on Thursday "will decide the future" of F1, according to Ferrari team principal Maurizio Arrivabene.
The top teams - this year featuring Mercedes, Red Bull, Williams, Ferrari, McLaren and Force India - are meeting to discuss potential changes to make F1 more exciting in the near future, with a radical overhaul of the sport suggested for the 2017 season.
Among the recent suggestions up for discussion are a change to the power unit regulations, a push for 1000bhp engines, simplified aerodynamics and wider rear tyres. Arrivabene has previously stated his agreement with Niki Lauda that change is required, fearing that F1 is losing fans because it is not spectacular enough.
Bernie Ecclestone and FIA president Jean Todt will also be present at the meeting, with the fate of Manor - formerly Marussia - likely to be discussed too. It was announced yesterday that the team is set to exit administration in an attempt to race in 2015, but it would require special dispensation to be allowed to use its 2014 chassis.
While teams have previously stated a willingness to allow either Manor or Caterham to run the old car, Manor would be entitled to prize money should it remain in F1 over the coming seasons, whereas the existing teams could push for a share of the sport's revenues following dissent from the likes of Force India, Lotus and Sauber over the distribution of funds last year.
Any changes suggested following the meeting would have to be approved by the F1 Commission.
Keep up to date with all the F1 news via Facebook and Twitter