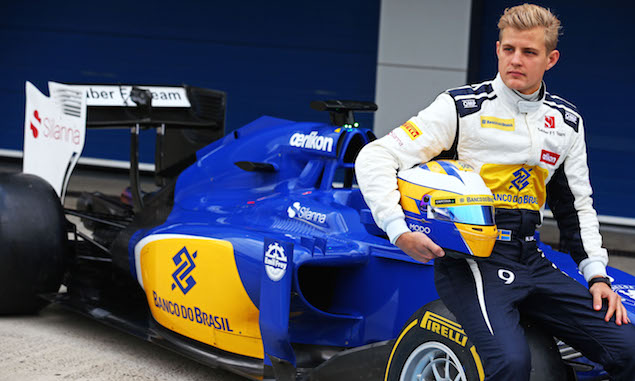 The new Ferrari power unit feels likes "a decent step" compared to last year's engine, according to Marcus Ericsson.
Sauber enjoyed an encouraging first test in Jerez, with Ericsson second fastest on the two days he drove the car while team-mate Felipe Nasr even topped the times on day three. While Sauber failed to score a point last year using a Ferrari power unit which recorded two podiums all season, Ericsson - who drove the old C33 in Abu Dhabi - says he can feel the difference with the 2015 unit.
"I think the car has made progress, it is a better car this year," Ericsson said. "It is more stable in general - under braking and though the corners, it's just more stable, which gives the driver more confidence, so that's positive. And also I think Ferrari  has made a decent step on the power unit compared to the one I drove in Abu Dhabi, so all in all it's positive but we will have to wait and see."
And Ericsson said the progress from both the chassis and engine side will provide motivation to Sauber as it looks to put last year's disappointing season behind it.
"I've had the feeling that [the new car can move the team forward] all winter. It feels like everyone in the team is really excited about this season and this week has only made that feeling better and will bring more energy to the guys back home. I think we need to push on and continue to work hard and then we'll see in Melbourne where we are."