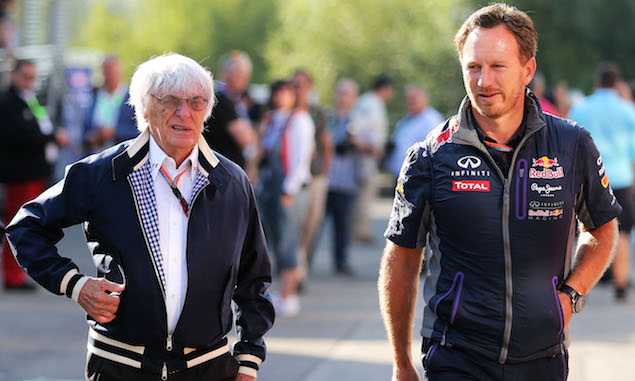 Christian Horner says Red Bull cannot let the current uncertainty regarding its future engine supply continue for much longer.
Renault is looking to secure a takeover deal of Lotus but the agreement has yet to be finalised, leaving Red Bull unsure if it needs to be looking for a new power unit manufacturer in 2016 or 2017. With the performance of the chassis having improved in recent races, further blame is being placed at Renault's door and Horner warns the uncertainty is damaging to Red Bull.
"I think the bigger danger is if we don't manage to address our current situation, then the damage will be significant," Horner said. "We heard Dietrich Mateschitz's comments, earlier in the year, and it's important not to take that too lightly.
"We have to address it, for benefits of the team and for moving forward. Our priority is on the second half of this year. We want to hear what is Renault's commitment and plans for the future, what that entails, what that involves and whether that as an engine-supplier or team, they've got to have a competitive engine, unless they decide to stop."
Red Bull has been keen to put pressure on Renault to come to a decision over its future involvement in F1 after a lack of progress with its power unit this year.
Eric Silbermann on criticism of Pirelli: Tyred and emotional
F1 drivers' girlfriends gallery
Keep up to date with all the F1 news via Facebook and Twitter