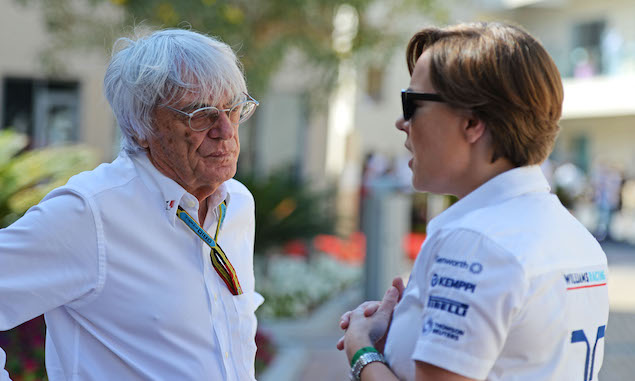 Claire Williams says she would have voted for Marussia to be allowed to use its 2014 car to race in F1 this year.
A meeting of the Strategy Group - of which Williams is a member - saw a proposal for Marussia (under the name Manor Grand Prix) to race using its 2014 car rejected. Force India was the first team to vote against, which prevented the matter being discussed further as unanimous support is required. However, the Williams deputy team principal says she would have voted in favour of the 2014 Marussia car being used and says her stance is based on wanting to help as many teams as possible race in F1.
"We've been very clear on our position around Marussia and their entry: we want a full competitive line-up on the grid next year and we will do anything to support Marussia coming back in," Williams told Sky Sports.
"We made it very clear in the Strategy Group that we would vote for them to be able to use the 2014 chassis this season. Unfortunately it hasn't happened, but Williams want a competitive line-up on the grid and we want to help the smaller teams.
"And I think we've demonstrated that and are always pushing cost control in Formula 1. That's to save the smaller teams that are really struggling, the likes of Marussia and Caterham, but also the middle teams as well at the moment that are facing some serious issues."
Feature: No place in the playground for minnows Manor
Keep up to date with all the F1 news via Facebook and Twitter