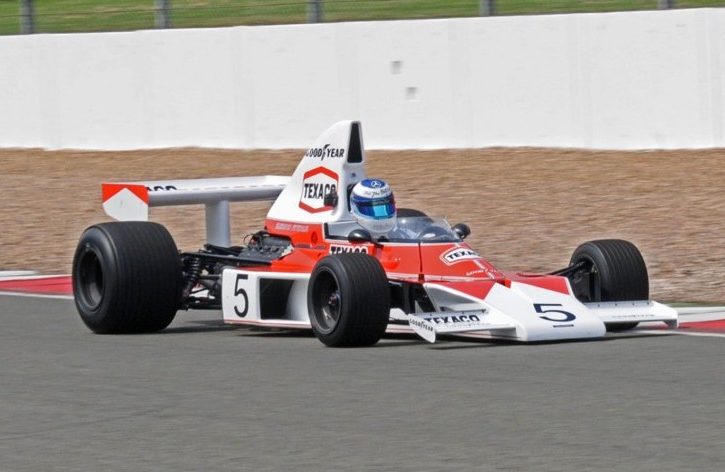 Two-time world champion Mika Hakkinen thrilled the crowds and himself as he blasted around Laguna Seca yesterday in Emerson Fittipaldi's title-winning M23B.
The Finn will be putting in more demo laps at the Rolex Monterey Motorsports Reunion, courtesy of McLaren who had initially planned to entrust Jenson Button with the classic racer.
Button's commitment however to the Suzuka 1000km race in Japan encouraged McLaren's Zak Brown to ask Hakkinen to replace the Brit, and Mika was more than happy to oblige.
"I had to take my old overalls out from storage; a bit tight, I have to tell you," he laughed after steeping out of the car.
"I have to admit this track is fun. Really enjoyable. With this car, to drive a track like this, it is amazing. It's a great feeling. This goes up and down, some corners have a lot of camber in it."
Hakkinen admitted however that the 40-year-old McLaren was on favourable terrain at Laguna Seca.
"A car like this, suspension is much softer," he added.
"So the ride on these kind of camber changes is great. If you use the current Formula 1 car, you'd spend a lot of time on three wheels because the movement in the suspension is so small."
Gallery: The beautiful wives and girlfriends of F1
Keep up to date with all the F1 news via Facebook and Twitter