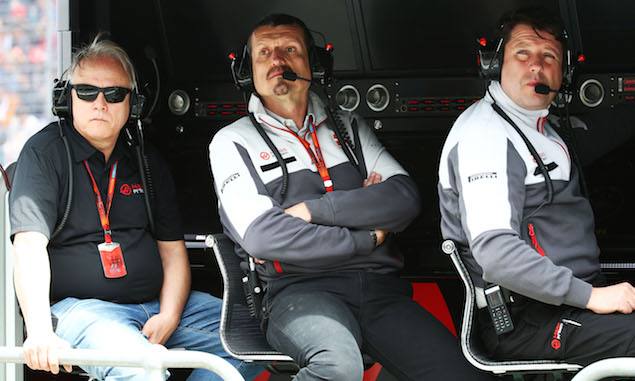 Haas F1 Team boss Guenther Steiner believes Formula 1's future engine platform should retain its sophisticated link with technology albeit at a lower cost.
The overwhelming dominance of engine performance in F1 has led to huge disparity among the teams, with Mercedes proving the most successful manufacturer, by a country mile, since the advent of the hybrid era in 2014.
While an independent new team such as Haas would be expected to be in favour of a simpler, less complex engine platform when the sport ushers in its new regulations in 2021, Steiner surprisingly insists that technology must remain at the forefront.
"Formula 1 has to keep its high-tech momentum," said the Austrian.
"We cannot go back to something like a V8. Those times are gone. We can look back, but should not go back.
"We need to work with some kind of hybrid. How to make that hybrid work best for F1's needs?
"The engine manufacturers are challenged with coming up with the best ideas – having a firm eye on where the road car market is going.
"From the side of a private team, it would be great if the costs were under control."
With regard to equality among the runners, Steiner insists the engine isn't the only differentiator.
"Well, of course this has to do with the engines, but I would say it mostly has to do with the aero side, the size of the team and the budget involved," he says.
"Liberty Media is working on it, to make it a more even playing field, I was told.
"Can you imagine if we were to have five or six teams that were able to win races? Wouldn't that be awesome?
"Right now the battle is in the midfield – and we are very honoured to play that crucial part right now – but can you imagine a whole championship with fights that you right now basically see only in the midfield? The fans would love it."
Indeed that would Guenther. But the question is how do we get there?
Gallery: The beautiful wives and girlfriends of F1
Keep up to date with all the F1 news via Facebook and Twitter